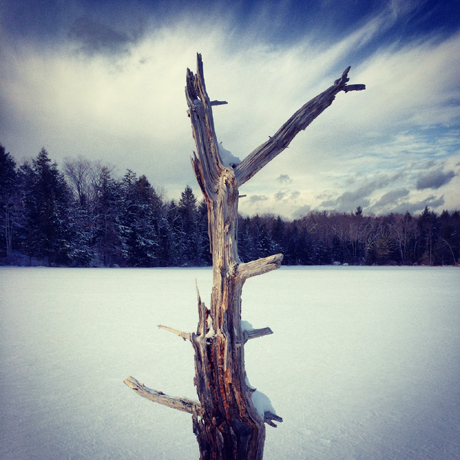 I'm getting my full dose of winter realness this week, visiting my fam back on the farm in rural New Hampshire. Call me crazy, but living in season-less Los Angeles for the past 3 years, I've come to really appreciate whatever bits of snow & cold I can get. After the snowboarding, x-country skiing, late night barn-raving & toboggan rides down suicide hill, hibernation mode kicked in full effect. I needed a chilled out soundtrack for sipping joe by the woodstove while my long johns dried out, and thus, this week's playlist was born. Some new tunes, but some older ones that fit the vibe as well.
Tennis : Mean Streets
shout out to the one and only Shrimp Scampi for introducing me to these guys
Stereolab : Infinity Girl
I remember cool musician kids in my high school playing this album, and if I wasn't so obsessed with Outkast & The Roots, I might have been able to appreciate this one a lot earlier. Better late than never.
Romanowski : I Thought Our Love Was Strong (Bing Ji Ling Remix)
I'm pretty sure it was Canyon Cody who gave me this… keep coming back to it and loving it everytime. More from the mad genius Romanowski here.
Blood Orange : Uncle Ace & It Is What It Is
apparently Dev Hynes hears in colors, I'm not sure if I'm entirely convinced this is a real condition, but it's certainly working for him.
Alpine : Villages
I've shared music from this group before, but now their full album is out, so check it.
Metronomy : I'm Aquarius
very nice newbie from this group with an awesome retro-futuristic space video to accompany it.
Mo Kolours : Mike Black
happy to hear a new single, and news of an upcoming full-length, from this lo-fi future rootsman
Charles Bradley : Strictly Reserved For You & Where Do We Go From Here
backed by the incomparable Menahan Street Band, Charles Bradley keeps on killing it.
Devendra Banhart : Für Hildegard von Bingen
this one puts me in an emotional montage sequence from an 80's movie, and I don't mind one bit.
Screw & The Cancel : No More
slinky moody beats always go nice with frostbitten fingers. More of 'em here.
Rainy Milo : Deal Me Briefly
rounding it off with some icy UK R&B from this girl