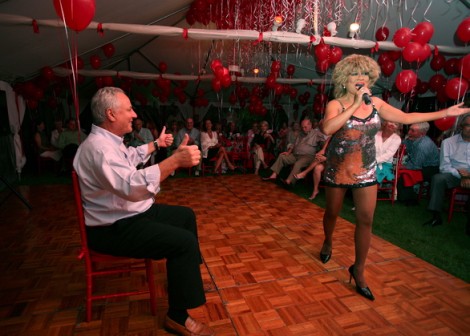 Wow. I don't know whose wedding this picture was taken at… but I sure wish I was there… (Um, is that really Tina Turner!?!?!)
In lieu of that epickness, however, I'll take a few square of that selfsame parquet dancefloor, a balmy summer night and a couple of these new-disco magic gems and call it a throwdown.
Aeroplane: We Can't Fly (from a forthcoming LP…)
Flying Lotus:Â  Do the Astral Plane (taken from the LP Cosmogramma)
Having trouble with the uploader… Will post a couple more tracks later. For now, enjoy.