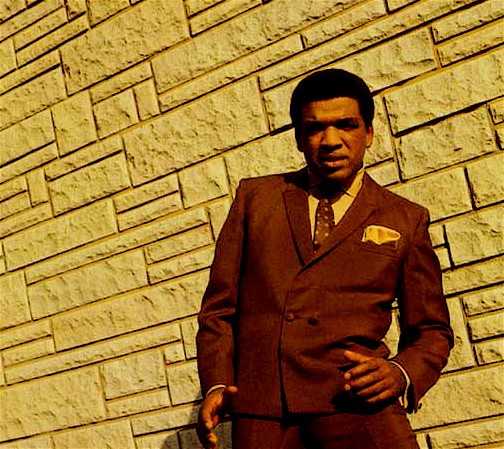 Syl Johnson: Is It Because I'm Black
Taken from the album "Is It Because I'm Black?" on Twinight (1970)
Ken Boothe: Is It Because I'm Black
Taken from the album "Darker Than Blue: Soul From Jamdown" on Blood and Fire (2001)
Daz-I-Cue: Bloodfire
Taken from the 12″ "Bloodfire" on a blacklable (2005)
Wu-Tang Clan: Hollow Bones
Taken from the album "The W" on Loud (2000)
I woke up yesterday morning to a ringing phone. Still half-asleep, I answered. "Is this Wil?" "Yes." "You've won $25 gift certificate to Aaron's Records. Come by to pick it up whenever you want." I think I may have squealed though I'm not sure because the overwhelming joy nearly blacked me out. It may not seem like much, but when youse broke as me, twenty five bucks seems like a thousand. Still in my pajamas, I jumped in my car and headed into Hollywood.
Long before the L.A. branch of Amoeba Records cast its long, dark shadow over every struggling vinyl playground within five hundred miles, a little mom and pop store on Highland Avenue reigned supreme. Back then Aaron's Records was the place to be. Forty years after opening they're still going strong, if a bit embattled from the daunting presence of Amoeba just a few blocks away. Anyhow, in celebration of their fortieth birthday they decided to go absolutely BA-NA-NA-S! They have been running massive discounts all month on their entire stock, getting progressively juicier and jucier. As of yesterday every used record in the store was 40 percent off!!! Zoinks! Crazier still, they decided to offer up a couple of celebratory bonuses to a few lucky beat junkies, myself among them. Thus the call, thus the trip to Aaron's.
All of this is just to say that amidst my wicked splurge yesterday I found this Daz-I-Cue(check out the Bugz website) remix of what is perhaps (?) my favorite soul song of all time. The reworking isn't revolutionary, but it's damn good and to be honest with you, I'd drop ten bucks on an ABBA cover of this song. Furthermore, much to the certain delight of all you lucky blokes out there in the blogosphere, it inspired me to do a post dedicated to the song that begs the question: Is there something inherently wrong with a man as white as I am, singing–no, wailing–at the top of his lungs "Is it because I'm black?" Is it weird that in the core of my soul I identify with this man's very afrocentric lyric? That it moves me, almost to tears?
I want to drive Cadillac cars! I want to make it! I want to BE somebody!
I'm not going to go into a long biography of Syl Johnson (or the Wu or Daz or Ken Boothe for that matter). I can't right now. It's like a hundred degrees outside and I got sweat coming out of my ears.
Just enjoy the music. Maybe I'll update this post when it cools down.
(Murphy's Note: I dropped my digital camera the other day so I couldn't get shots of the album covers. But honestly, peep Syl in his prime. Who needs a lousy cover?)