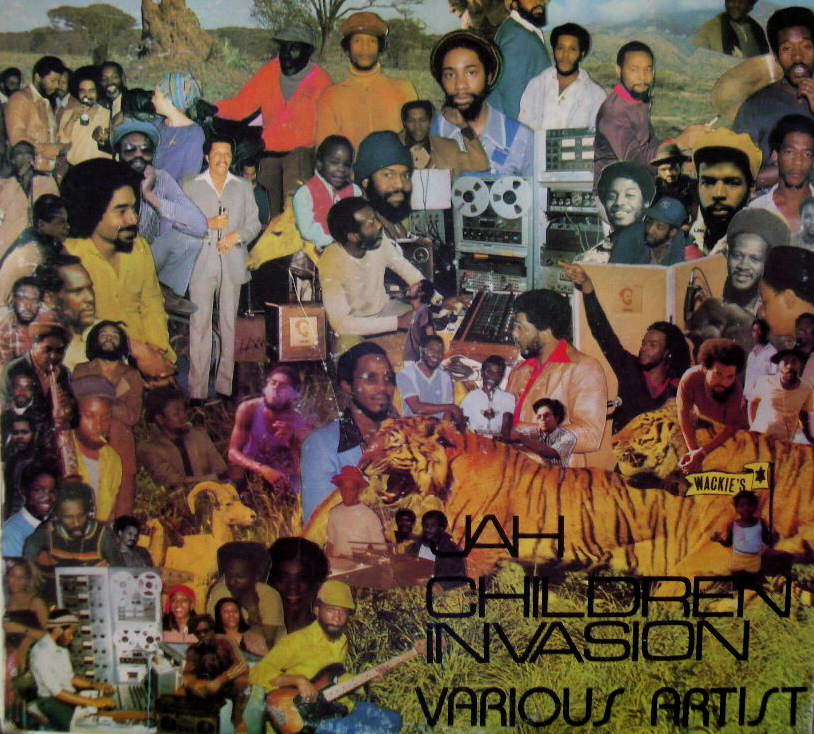 Itopia: Moses
taken from the album "Jah Children Invasion" on Wackies (1986)
Love Joys: It Ain't Easy
taken from the album "Jah Children Invasion" on Wackies (1986)
Wayne Jarrett: Do You Really Know
taken from the album "Jah Children Invasion" on Wackies (1986)
The year is 1986. Good music–as art, as history, as a way of life–is teetering on the precipice of extinction. Madonna reigns supreme. "Thriller" has already come and gone, heralding the beginning of the end for MJ. Hip-hop is still in it's too-early-to-be-great stages. Reggae bands across the globe are falling victim, one by one, to the insidious scourge of the synthesizer. Bob Marley is dead. Roots reggae seems to be in its death throes.
Then, on the horizon, seemingly out of nowhere: Wackies. The Bronx-based brainchild of Lloyd "Bullwackie" (I can't make this shit up) Barnes, Wackies became the beacon of hope for the despairing masses who had all but given up. Barnes recruited an incontestably solid line-up of talent, minor and major. Appearances by Sugar Minnott, Max Romeo and Horace Andy ensured the dubious listener that this was a label of substantial clout. Andy, by releasing the historic "Dance Hall Style" on Wackies, elevated the label to rock solid status (Biggup!!). However the label was also home to many lesser known artists who would cut tracks for various compilations that Wackies would periodically release. In this way the roots world was introduced to the Love Joys and Wayne Jarrett, and to a lesser extent Itopia.
The Love Joys, from Brixton, England, consisted of cousins Sonia Abel and Claudette Brown. Their first recording on the Wackies imprint was entitled "Reggae Vibes", but it wasn't until their second album, "Lovers Rock", that they were recognized as stone-cold killers of the rootical sound. (Both of these have be recently re-released and can be found quite easily) After recording these seminal female roots records, they disappeared, never again recording for Wackies or anyone else.
Wayne Jarrett. Man oh, man. Listen to this cat's voice! Is there a sweeter honey? A protege of Horace Andy's, Jarrett dropped the bomb with his "Showcase Volume One", which, along with "Dance Hall Style" is probably one of the top three recordings of this era in my book.
I'll be straight with y'all: I don't know a damn thing about Itopia. Dope track though, huh? I loves me a rootsy falsetto. Sing it brother.
A LOT of the Wackies catalogue has been or is in the process of being re-released. Seek it out and buy it. Now.