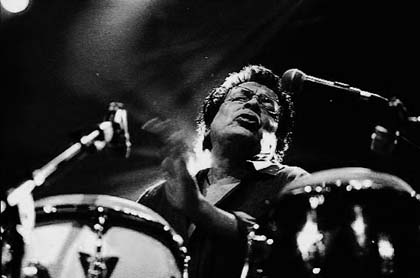 Ray Barretto Tribute Mix
Part 1 (mixed by DJ Busquelo)
Part 2 (mixed by Captain Planet)
I'll post some new stuff soon, sorry to keep you hanging, but for now enjoy this Tribute Mix. It's about as much Barretto as could possibly fit onto an 80 min CD. Part 1 is Busquelo bringing you many heavy oldies and the full length version of 'Cocinando' – bonkers. Part 2 is my handiwork, more oldies and some of the funk and soul as well. Enjoy the tunes and share with friends. Oh yeah, I guess you'll want a proper tracklisting… well once it's up in the "Loose Tape" section (gimme a minute) you'll have that as well.
PEACE