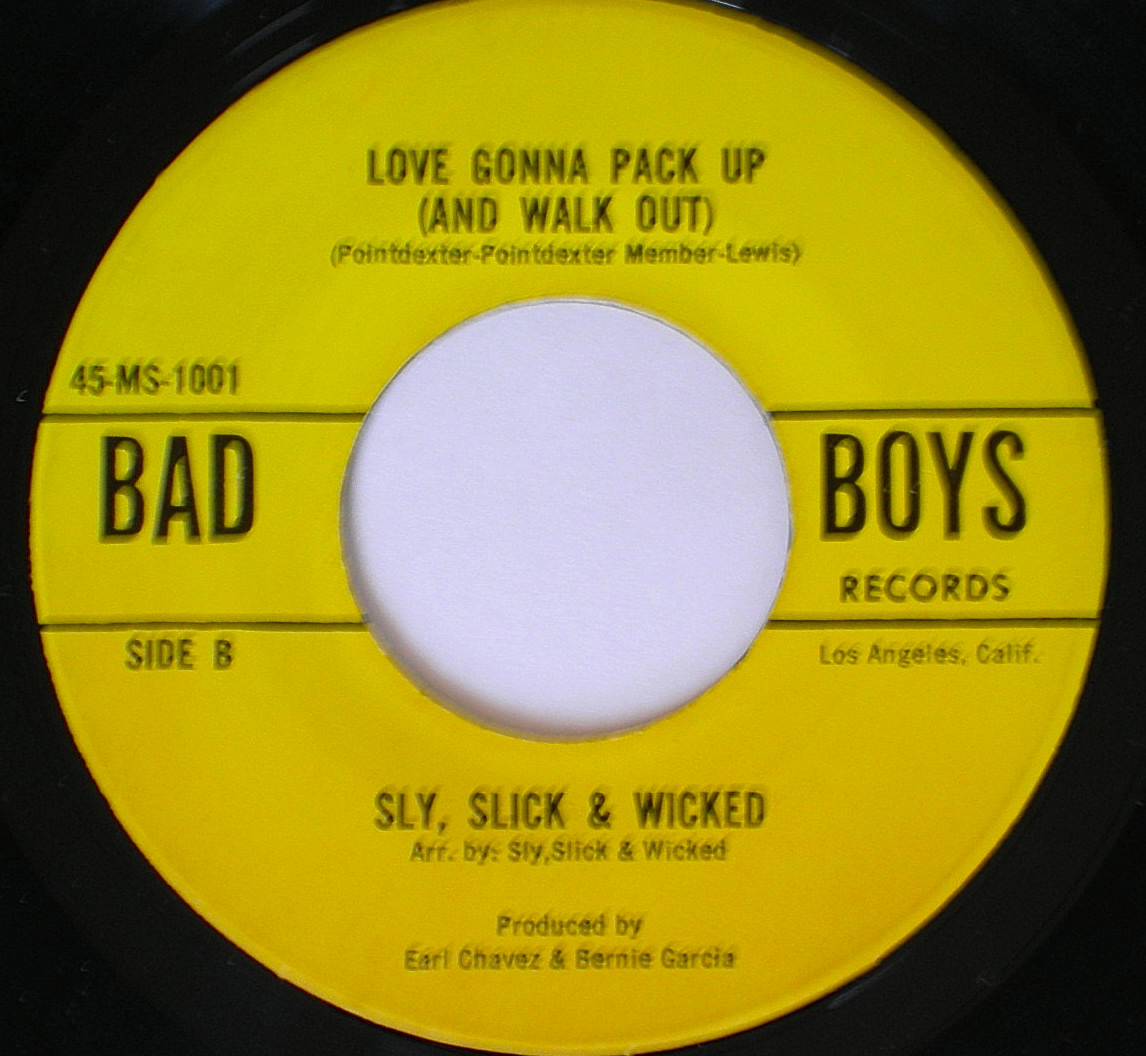 Sly, Slick & Wicked: Love Gonna Pack Up (And Walk Out)
Taken from the 7″ on Bad Boys (197?)
Today I present a real treat. Discoverd deep in dollar bin at the Pasadena Flea Market, this song has been playing non-stop chez moi for the last two months. To my taste, this is very nearly a perfect soul song. Period.
I would put this alongside Darondo's recently re-discovered and much-hyped "Didn't I", as a 70's soul music masterpiece. The fact that, like Darondo, Sly, Slick & Wicked is a certifiable mystery, only makes the record that much jucier.
Not to be mistaken with a lesser, Cleaveland-based Sly, Slick & Wicked (also a 70's R&B group), the geniuses in question hailed from none other than my own glorious backyard: East L.A. And that's about all I know. Supposedly SS&W released a single uber-rare LP (cerca 1975) which fetches a very pretty penny whenever it surfaces. Deservedly so.
Listen to those rolling drums, the languid keys work, the emotive vocals. The call and response break downs for Chrissake!!! Leave me on a desert island with nothing more than the memory of this song, and I would die a happy man.
Los Angeles represent!
(p.s. If anyone has further information about these cats, please share it in the comments section.)