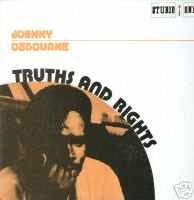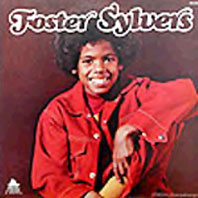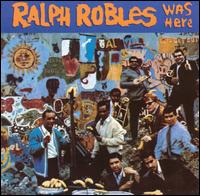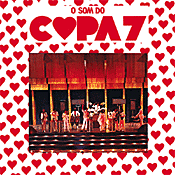 Johnny Osbourne: We Need Love
Taken from the album Truth And Rights on Studio One (1980)
Rose Banks: You're Much Too Beautiful For Words
Taken from the 7″ on Motown (1977)
Ralph Robles : Banana Juana
Taken from the album Ralph Robles Was Here on Fania (1969)
Copa 7 : O Circo
Taken from the album O Som Do Copa 7 on Top Tape (1980)
Frisbees are flying in Prospect Park. Somewhere down the block a BBQ is underway. The ice cream truck makes its rounds. It's summer in the city.
Additionally, Murphy is back from his travels abroad, renewed, refreshed and reunited with the good Captain in Brooklyn. To herald the occasion, we two brothers are offering up a happy little grab-bag of musical treats. Some soulful reggae, a bouncy R&B groove, pocos ritmos sabrosos, and a taste of samba-funk Brazil. Apologies for the extended hiatus; we're trying to make it up to you…
First off, the Johnny Obsbourne track taken from what is, in my opinion, one of the classic albums of that era. Truth and Rights is soulful reggae at its best. The opening bar of this track was recently sampled in a very tasty reworking of Gangstarr's "D.W.Y.C.K." (which can be found the Crate exclusive mix, Stone Cold Soul). Another amazing track using the same tune is Otis Gayle's version of The Spinners' "I'll Be Around". Don't sleep!
Rose Banks (a.k.a. Rose Stone–yeah, as in Sly and the…) dropped one album and a handful of singles after the Family Stone disbanded in the mid-seventies. This track, chief among them, a truly unique stepper cut with an IIIILLLLLLL saloon-style piano breakdown part way through. Hold your baby close, and relish those warm summer nights.
Ralph Robles never made it as big a many other heroes of the Fania family, but this boogaloo jammer surely warrants more than a nod of recognition. Undulating vocal technique is used to devastating effect here by another lesser known Nuyorican: Jose Elisier. I love how the song really takes off after minute number 4, vocals switch up into Spanish, and the whole groove picks up another notch in the direction of downright mania. The album is a scorcher.
Finally, a super catchy party-samba joint from the sophisticated Brasileiros known to the world as Copa 7. Vibraslap, punchy horns, watery wah-wah, and a catchy bouncing scat-style hook all contribute in making this a sure-fire summer house party hit.
Again, sorry for the extended absence. Now we should be getting right back on schedule…