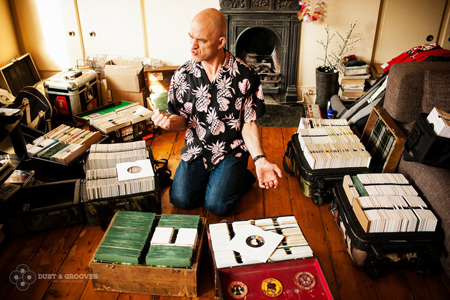 With the addition of today's 11 nuggets of goodness, we have officially breached the 1000 song mark! Three and a half years ago, I (along with my one-time crew of colleagues– all of whom have now officially flubbed out) began hand picking these little pieces of sonic inspiration, with the general guiding principle that, we love this music, so other people would probably love to hear it too. No hard feelings towards the rest of the crew (who all happen to be my best friends)- they're all busy with their own work and lives and don't necessarily obsess about digging up unheard songs to the extent that I do. I had already been blogging for a couple years (anyone remember Captain's Crate?) and I don't see this habit disappearing from my weekly routine any time soon. I've made music my life's business (and my soul's religion), so it feels karmically right to share, spread and promote the gospel as I hear it. Here's a big cheers to all of you who enjoy my crazy eclectic tastes, and know that your kind words are always appreciated.
P.S. – the picture above is none other than legendary digger Keb Darge (whose many compilations were life savers in my early days of DJ-ing), and it's taken from the amazing Dust & Grooves website that is a recent revelation to me.
Ernie Hines : Our Generation (DJ Nu-Mark Re-Edit)
real nice take on a well-sampled classic from Unlce Nu. If you haven't checked this man's tropical travels mixes, you need to fix that!
The Pointer Sisters : Send Him Back (Pilooski Edit)
another dancefloor burner from this funky frenchman.
Nicolas Jaar : Mi Mujer
one of my favorites from this highly talented kid.  Minimal house with some nice percussion touches and a very unique vocal that makes me picture a mustachioed latin-lover dancing sleazy style in an attempt to seduce a woman in a dimly lit basement dive bar.
Fantastic Mr. Fox : Pascal's Chours
more minimal electronic for you… this time from a Berliner. The whole EP is brain juice. Drink up.
Little Dragon : Little Man (An-Ten-Nae Remix)
ah yes, indie-crunk. For a whole lot more 808's, check it out.
Vybz Kartel : My Crew
wow. This hook +  insane beat by Dre Skull = summer anthem status.
J Boogie : Motto Moombah ft. Los Rakas & E-40
the first time I heard this was in a packed club, and I was like, "wait a minute, THIS BEAT SAMPLES ME!?!" Crazy mash-up steez courtesy of Bay Area big daddy J Boogie with a Digable Planets sample, Drake bassline, and butter-smooth vocals from Los Rakas. If you ever need help making a party dance, play this, trust me.
Grupo Socavon : Homenaje a Justino (Thornato Remix)
more South American banger's from the Cumba Mela crew. The whole EP is free, thank them not me.
Sola Rosa :
very nice rootsy steppers production from one of the main moovers and shakers here in LA, señor Sole.
The Decoders : Reasons ft. Love-Logiq
with each new song released by these LA locals, I get more excited to hear the whole album. If you're in the area this Friday, be smart & catch them live.
Kitty, Daisy, & Lewis : Messing With My Life
shouts to the Calamari Moon crew for putting me onto this group. When I first heard the song I figured it was a forgotten old 60's folk funk record ala Ellen McIlwaine, but it's good to know that there's some eccentric British siblings keeping the simple rawness alive.