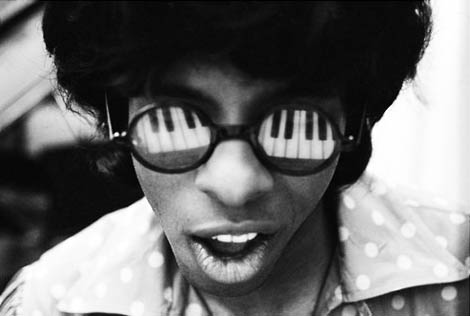 Last night I was lucky enough to witness, first-hand, a musical experience that I had previously believed existed solely in the privileged memory of concert-goers' past. On the same stage, performing live: Sly Stone, Shuggie Otis, Leon Ware, Zap Mama, Seu Jorge, James Gadson, Coco O. Oh yeah, George Clinton was there too, just hanging out! Since funk and soul were some of the main driving forces that lead my life into Deejay-dom and beyond, it was a magical moment to say the least. HUGE thanks and respect to Miguel Atwood-Ferguson and ArtDontSleep for making it happen. If I wasn't leaving for Guatemala tomorrow I'd take more time to elaborate on exactly how amazing it was, and possibly even spend some time digitizing old vinyl to share with you, but… I'm on the run. In a very soulful mood, I'm sharing with you some new and old cuts that I think should help convey a touch of what it was that went down.
Courtney John & Ticklah : Born To Fly
so happy about this collabo. Probably my favorite contemporary reggae crooner teaming up with one of my favorite producers in ANY genre- Dap Kings, Antibalas, Amy Winehouse secret weapon- the inimitable Ticklah. Get the 7″!
Bruno Mars : Show Me
rare that I post from an artist as pop as Bruno, but this dude is doing it so much more legit that some other pop acts out there. Jus sayin…
Bomba Estereo : El Alma Y El Cuerpo
one of my favorite bands in S. America. So good live, and this song in particular (which sounds very reminiscent to a certain K. Frimpong track), absolutely slays me. Get the whole new album here.
Sandra de Sá : Olhos Coloridos
funky Brazilian classic, since I'm feeling inspired by Seu.
Trio Ternura : A Gira (Mr Mendel Edit)
Sunshine Anderson : Heard It All Before (Quantic Remix)
not new, but still sounding great.
Tommy Stewart : Bump & Hustle
classic. Still don't have this on vinyl.
Fonda Rae : Over Like A Fat Rat (Edit)
early 80's disco gem
First Choice : Let No Man Put Asunder (Moplen Reprise) & Love and Happiness
10 mins of pure dancefloor goodness. And the female take on Al Green's staple.
The Decoders : Walk On By ft. Noelle Scaggs
killing yet another soul cover, these LA locals are someone to be watching closely in 2013
Resonators : Surrender Dub
top notch British reggae from my friends at Wah Wah records. Get the whole dub EP for free.