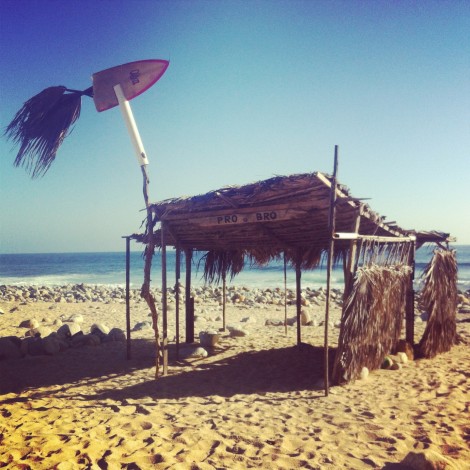 Mission accomplished! Tacos were eaten, reef was snorkled, waves were surfed, sun was soaked and much tequila was drunk (specifically, El Jimador). After a full week of camping on the beach in Baja, tenting under tiny palapas or the occasional palm frond surf shack, I've returned to the internet and phone reception. It was pretty epic, and I highly recommend a similar adventure for anyone looking to get away with a few friends for cheap. Spirits are high, inspiration is flowing, and I'm feeling very ready to get busy on new tunes. I'm setting off this Summer properly with new joints from some of my favorite contemporary artists (Quadron, Omar, Alice Russell, FFD) plus a handful of other goodies you may not know.
Omar : The Man been loving this guys voice since "Saturday" and he's still sounding just as good here. New album forthcoming.
Alice Russell : For A While
another veteran who's sounding on top of her game on this new album
Quadron : Favorite Star & Neverland
gonna be keeping this whole album in heavy rotation.
How To Dress Well : & It Was You
get familiar with this guy
Coma : Missing Piece
nice deep material from these Germans
Boddhi Satva : Ngari Konon ft. Oumou Sangare (Ancestral Soul Mix)
perfect collaboration! So glad to hear new material from Oumou, especially in the face of recent events in Mali.
Sabo & Melo : Crema e Gusto
my dude Sabo, moombah godfather don dadda, comes correct once again on this new EP, get it!
Colm K : The Attic
fellow Bastard Jazz beatmaker, Colm has really stepped it up on this latest spaced-out synth funk odyssee. Don't snooze, 12″ available too.
Fat Freddy's Drop : Blackbird & Mother Mother
top not new material from another one of my favorite voices, Joe Dukie and his gang of dubbed out Kiwis.
Tuesday Born : Drop The Clouds & Wake ft. Dnae
young blood UK producer, half of The Busy Twist, going in really deep on this recent EP.