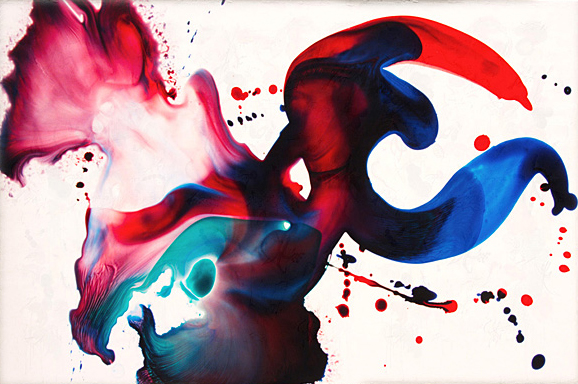 I hope you're all stepping into the new year on the good foot! I personally am suffering from a serious fever/head cold partly due to a bit more partying than my aging body is capable of. But I always persevere! With music as my medicine I'll be back at it tomorrow night with my homie DJ Cato, bringing our eclectic dance party BKLA back to the left coast. We will be digging deep for some seriously soulful dancefloor flavors at one of my favorite spots in West Hollywood- Acabar. This place is truly an oasis, big open dancefloor, top tier soundsystem, and beautiful vintage Persian design. Anyone in the LA area should swing through and help us rock the casbah! More info here. Got a bunch of new goodies to share with you- some more mellow moody stuff, and a couple dancefloor fillers as well. Artwork today comes courtesy of Aerosyn Lex.
Little Dragon : Cat Rider (Poolside Remix)
Blood Orange : Is It All Over My Face & Tower of Meaning
nice Arthur Russell medley from this recent benefit compilation
Mary J. Blige : Right Now
produced by Disclosure, need I say more?
KAYTRANADA : Leave Me Alone ft. Shay Lia
Bonobo : Cirrus
Dorsia : Ghana (HNNY Remix)
Miguel Migs : We Can Make It ft. Omar
Werkha : Cube & Puzzle
Sampology : Shine A Light ft. Daniel Merriweather
this tune is getting me UP right now, uplifting soulful house meets afro global bass vibe.
Paul White : Where You Gonna Go?
deep.
Moses Sumney : Plastic deeper. Probably the best live show I saw in 2014 was Moses Sumney.