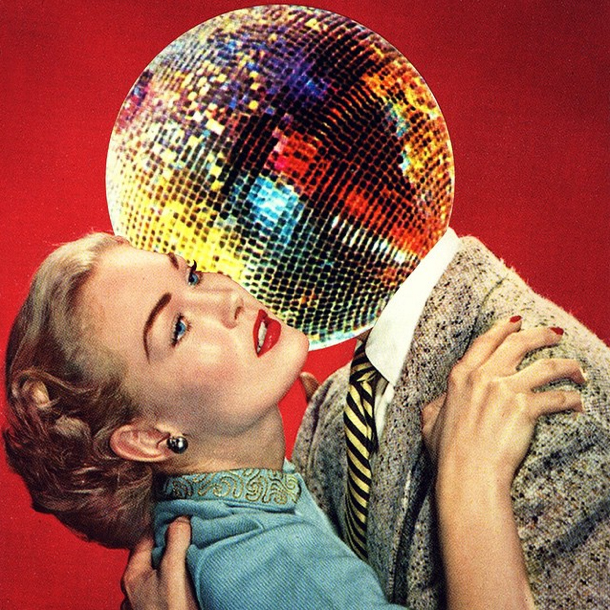 Big mixed bag of new tunes for you today to help kick off your week. I experienced some major tectonic plate shifts in my emotional landscape last week, so maybe you can hear a bit of that in the selections. Perhaps you've been feeling some type of way yourself, and need the musical medication as bad as I do. Or maybe you've just been going through the motions on the treadmill and need a little synthesizer disco love to creep in and grab your ventricles with a rebel takeover. Whatever the case may be, press play and see where the melody takes you. Artwork today is from collage maestro Eugenia Loli, who I started following recently and am really digging.
Niia : Body
Can't say I'm a huge fan of the rest of this gal's EP, but the trademark Robin Hannibal production on this song is top-notch as always
Fat Freddy's Drop : Slings & Arrows
always a good day when I hear a new song from this crew
Sinkane : How We Be & New Name
I keep returning to this album and loving it more. Gonna make this year's top 10 for sure.
Joe Hertz : Isolate ft. Kaleem Taylor
smoothed out head nod vibe featuring this UK soul crooner
Shy Girls : When I Say I Love U (Saux Remix)
sexy time with a little bounce, from this Dutch producer
Jordan Bratton : Must Be (Esta Remix)
nice stepper R&B flavor getting the flip by Soulection producer ESTA
Vic Mensa : Down On My Luck
looking forward to hearing more catchy rap from this up-n-comer
Caribou : Can't Do Without You
another album that will probably be on this year's top 10. so good
Pomo : Vibrator
this funky Canadian continues to deliver pure murderation with each new track
Alina Baraz & Galimatias : Pretty Thoughts
I was a little late hearing about this girl, but I'm sure the name will continue to spread like wildfire with vibey masterpieces like this
Darondo : Didn't I (Dave Allison Rework)
underground sweet soul classic gets a nice subtle 2-step remix by this disco-edit don dadda