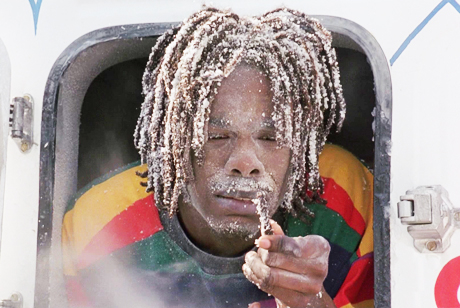 What better time to take a Caribbean vacation than the middle of January? While blizzards and sub-zero temperatures sweep half the country, I know all my East Coast friends and fam are doing their best to keep from freezing their keisters off. Consider this post my offering to those who can't afford the time off work, or plane ticket to Jamaica- a nice heavy heap of dancehall, reggae, soca and other sun-soaked sounds that can (at least mentally) help you feel closer to the equator. One time for anyone out there who also had the Cool Runnings soundtrack on cassette tape as a kid!
P-Money & Gappy Ranks : Baddest
QQ : One Drop very heavy Major Lazer production
Uproot Andy : Worldwide Dembow ft. Pablo Piddy another winner from Señor Andy, taken from a great new collection celebrating 6 years of Dutty Artz
The Rub : Dutty Gyal ft. Natalie Storm (Smalltown DJ's Remix) heavy moombah remix by this highly reputable Canadian DJ crew
Wax Wreckaz : High Grade ft. Million Stylez
Machel Montano : Doh Mind the reigning Soca king hits again
Marcus Visionary : St Vincent deep, electronic Soca sounds from this D&B producer/DJ
Self Help : Get Bent the homie from the mid-west comes correct on this cuica-trap banger
M.I.A. : Double Bubble Trouble going haaaaard on this reggae-trap monster
Konshens : Rasta Imposter (Remix ft. Tarrus Riley all-star line-up, gotta love the phone call in the middle…
Lady : Get Ready (Ticklah Remix) new classic from the always on-point Ticklah. Get your mitt's on the 7″ here.
Andre Tanker : River Come Down and a rare vintage Trini-funk gem that took me waaaaay too long to hunt down (after hearing it on Brooklyn pirate radio back in 2005)