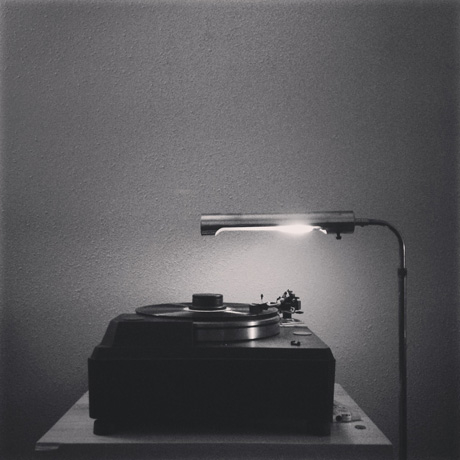 I'm doing my best not to be jealous of my many homies currently enjoying the insane amount of music and partying at SXSW right now, but even the best playlist can't compete with open bars, adrenaline fueled unsigned bands & stage diving. There's always next year… In the meantime, enjoy this hearty helping of newness- a little more on the electronic/indie tip today, but still some things for the soulful crowd. Also, if you're into drooling over vintage hi-fi equipment like I am, you will probably enjoy this site that I jacked today's lovely turntable pic from (shouts to Ixley for the link).
Jerome LOL : Always ft. Sara Z
nice to hear a different side of this half of moombah & deep house loving LOL Boys (who I guess disbanded). More from Jerome here.
Phil Beaudreau : Won't Get Away
don't know much about this LA local, but I'm liking this song a lot.
Mr. Little Jeans : Good Mistake (YACHT Remix)
acid infused electronic sounds with some heavy grit in the mix courtesy of this team
Brother In Arms : All This Love
my boys in the Bay (DJ Theory & J Boogie) have formed this supergroup and are busy making a very tasteful blend of disco, house and classics.
Flight Facilities : Stand Still (Mario Basanov Remix)
this ever-reliable Australian disco duo get a nice trippy late night remix from the funky Lithuanian
Clean Bandit ft. Jess Glynne : Rather Be (The Magician Remix)
bouncy and bright with a little wobble bass to keep it grounded. Another housey hit from the man with the magic touch
RÜFÜS : Desert Night
more vibey house business here from these Aussies.
Holy Ghost! : Dance A Little Closer
funky dance rock from this NYC crew who love to moog
The Preatures : Is This How You Feel (Classixx Remix)
hello 80's yacht rock! Nothing in here to make me mad.
Sohn : Artifice
apparently this guy is very popular in the UK, but this moody (vaguely Radiohead-ish) song is the first I'm hearing from him
Milosh : Hear In You
the voice behind Rhye (one of my favorite albums from last year), getting more minimal and electronic on his solo dolo
Recloose ft. Joe Dukie : Deeper Waters
why not finish off with an oldie but goodie from this Detroit ex-pat who stays true to his name.