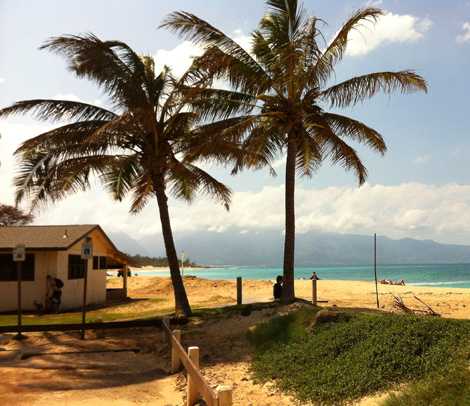 I know I've been bouncing around a lot lately (Hawaii, Oregon, Chicago, San Francisco & Asia since January), but the trip I embark on today is different. Entirely non-work related. Unplugging completely. Gonna be sleeping in a tent on the beach actually. Focussing all my energy on surfing, snorkeling and eating tacos with good friends for the next 7 days. Haven't been to Mexico since I was a teenager, so I'm very much looking forward to it. It's my way of properly acknowledging a major transition and stepping forward into Summer on the good foot. No doubt I'll be soaking up plenty of inspiration for new tunes along the way. I put together this super sunny playlist of tracks I'm feeling right now to help spread the early summer vibes.
Robin Thicke : Blurred Lines ft. T.I. & Pharrell
I know it's pop as all hell, but this is too good to snooze on. Major jacking of Marvin Gaye's "Got To Give It Up", but you won't hear me complaining.
Laura Mvula : Green Garden (Osage Remix)
better than the remix I was going to make. So so good.
Andrea Calabrese : Africa Intense (Bress Mix)
Juice, Mess & Simone Farina : Corazon (Fanelli Farina Mix)
shout to DJ Cato for this heater
Machel Montano : Vibes Cyah Done (Jus Now Remix)
shout to DJ Nadi for this future soca bomb
Bunji Garlin ft. Nigel Rojas : Differentology
Dub Gabriel : My Gun (Shotnez Remix)
Popcaan : Raving
Dieze Tigrona : Prostituto ft. Jaloo
sweetest sounding trap-baile-funk ode to a hooker ever recorded
Mop Mop : Kamakumba & Phantom Of The Panther
shout out to Dangerscouse for the heads up
The Bacao Rhythm & Steel Band : Pimp
and big up my man Soul Cocina who turned me onto this