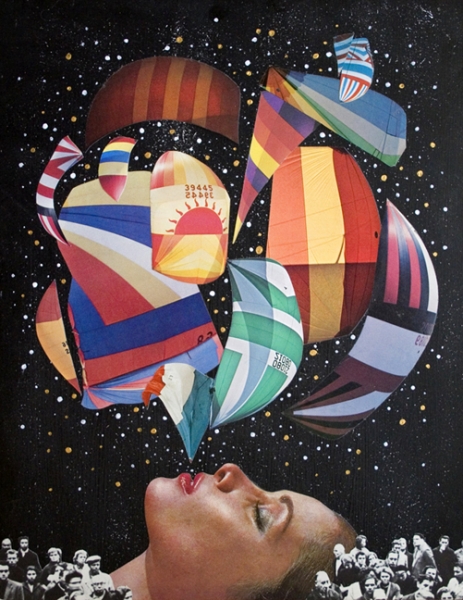 Just got so much new music this weekend- prime picks from 10 different L.A. DJ's. And as you already know, I'm not into being a miser, so let the sharing continue! Today's selections are more brain candy than dancefloor fillers, but I've got plenty of those to drop on you in the next couple weeks too. Artwork today comes courtesy of the highly talented Alia Penner, who's work I saw at this Venice gallery recently. Dope funky-style vibrant pop steez.
Laura Mvula : Green Garden & She (Until The Ribbon Breaks Remix) super soulful and creative vocal stylings from this soon-to-be major UK songstress.
Flume : Holdin On & I Met You ft. Anna Lunoe moody Australian beatsmith, check more here.
Ben Pearce : What I Might Do (Club Edit) deep house vibes from this UK producer
Theophilus London : Wine & Chocolates (andhim Remix) Theo keepin it sexy with a nice subtle rework by this German duo
Rihanna : Nobody's Business (Cousin Cole House Edit) bad girl Ri Ri is not something I would normally post, but this song got way better with the addition of some classic house drums and the subtraction of Chris Brown. More from Cousin Cole here.
!!! : Slyd glad to hear new material from these difficult-to-google dance punks
Bondax : Baby I Got That & Gold more British beats from these kids
Little Dragon : Little Man (Vindata Remix) slept on this bouncey remix by these local Angeleno producers
fLako : Enclosure & Mating Dance one of my new favorite dudes putting out sounds. This guy is really standing out from the beatmaking masses with his subtle & organic sound.
inc. : The Place more LA locals, these brothers are doing their best to keep smoothed out R&B alive, and I thank them heartily for it!