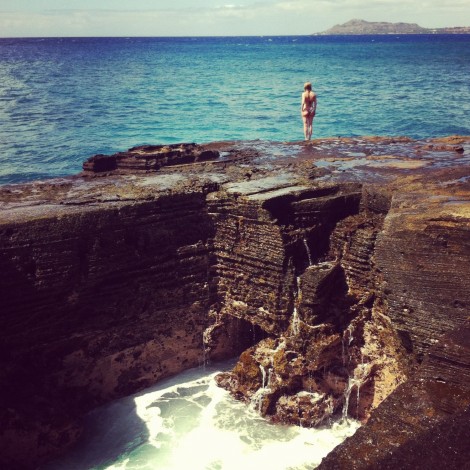 Please excuse the lack of updates. I would apologize, but in reality I'm not sorry at all, just busy soaking up the Hawaiian sun, cliff diving and exploring in the jungle. Sitting in front of a computer is not an easy task out here. That being said, I hope to share some of these irie vibes I'm feeling through good music that might help transport you momentarily to come meet me in paradise. Already been DJ-ing a bunch out here, but there's one more gran fete this Friday. For any of you in Maui, come through Earth Runnins in Kahului where my insanely gracious host DJ Nadi & I will be spinning heavy global sounds from 9pm til 4 in the am.
Farmer Nappy ft. Kerwin Du Bois : Pavement
shouts to my hermano de otra madre Canyon Cody for hippin me to this Soca gold.
Kes The Band : Wotless (DJ Theory Edit)
another Soca dancefloor filler getting the DJ Theory touch.
Perfect : Reggae Music
another one jacked from Canyon. When people trainspot this one from me, they think I'm being sneaky with re-titling the track haha.
Guts : And The Living Is Easy (Dynamics Remix)
excellent uptempo roots rework of this Billy Stewart sample. Thanks to my homie DJ Cato for this one.
Stylo G : Call Me A Marley (DJ Theory Remix)
another top notch rework from Theory. Very happy that I'll be DJ-ing alongside this man in Singapore and beyond in April.
Major Lazer : Get Free (Cousin Cole Halftime Edit)
once again, Cousin Cole brings that boom bap head nod to a track that otherwise is a big hard to play out. The classic Nas instrumental is a perfect fit.
Savages y Suefo : Our World Our Style
I met this cat in Budapest last year and am really happy to see his work getting a proper release.
Bruno Mars : Locked Out Of Heaven (Major Lazer / Jr Blender Remix)
the Hawaiin boy that made it worldwide! I like that they play his lesser known reggae songs on the radio here all day erryday.
Sporto Kantes : Holiday & I Love U
a couple really nice laid back reggae infused groovers from this French group with a nice Barrington Levy sample in the mix
The Echocentrics : Pioneira & Don Alejo (Grant Phabao Remix)
a couple great dubby tunes from this new EP by the latest musical incarnation of afro-latin-funk maestro Adrian Quesada
Mo Kolours : Tusk Dance & Promise
finally, some seriously lo-fi dubbed out material that sounds like it was recorded in a cloud of smoke, courtesy of Mr. Kolours. "Promise" is a worthy remake of one of my all-time favorite reggae songs.