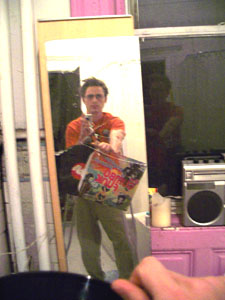 Captain Planet : Samba Radiante, Deuxième Gaou, La Reina, and The Don
For a hot minute, tracks from The Gumbo Funk E.P. produced by yours truly-
now (finally) officially on wax.
Not exactly sure all the retail spots that will have it, but a couple that I've found so far:
Kudos and Art Music
Still available on CD in the Loose Tapes section too. Let me know if you find it at a little shop near you.
Look at me getting nice on those crutches!