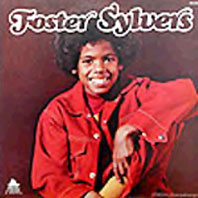 Foster Sylvers: Misdemeanor and Hey, Little Girl and Swooperman
Taken from the self-titled album on Pride (1973)
First thing first: I got a brand spankin' new mix now available to stream or download as you please. Talk about some dangerously suggestive soul music–dig Stone Cold Soul. Find it here.
I got truckloads of love for M.J., even in spite of his–ahem–character deficiencies. But in 1973, in a head to head battle of the mini-titans of soul-pop, I'd have put my bankroll on Foster Sylvers, ten to one… Break beat for break beat, baby afro to baby afro, prepubescent wail to prepubescent wail, Foster delivered the goods time and time again. And while he and his clan never achieved the commercial successes of The Jacksons, the tremendous value of their early body of work is incontrovertible.
These cuts are taken from young Foster's first solo release, largely written and arranged by his older siblings. "Misdemeanor" is a classic sampler's delight, used to great effect on D.O.C.'s "It's Funky Enough". The steel drum over the break on "Hey, Little Girl" made me giggle like an eight year old with two fruit roll-ups: happy stuff. And my personal jam, "Swooperman".
Word to M.J.: Don't mess with F.S.