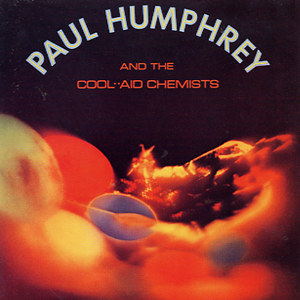 Paul Humphrey and The Cool Aid Chemists: Detroit and Funky L.A.
Taken from the album Paul Humphrey and The Cool Aid Chemists on Lizard (1971)
MURPHY'S NOTE: Check out Loose Tape for live mixes from the VIA CREW. Also, leave us some feeback, y'all. We don't do this for nothing but the love. Show love back. Peace.
Now…
With Jay Dee's death last week, Detroit lost one of the great syncopators it had produced in a very long time. A truly original sound. The father of that hard, soulful boom-bap that became his trademark. In fact, it is possible to say that not since Paul Humphrey had a single artist contributed so much to the rythmic identity of Motor City.
Humphrey, like Dilla, was truly a master of his craft. One of the great session drummers of the sixties and seventies, he worked with everyone from Marvin Gaye to Frank Zappa, Bobby Hutcherson to Steely Dan— the man was everywhere. Motown, Blue Note, it goes on and on. I couldn't access a single comprehensive listing of his studio work online, mainly because I think it would have crashed my computer.
In these tracks you can begin to see why the man was in such high demand. Hard, fast, crisp like a Vermont morning and, my god, what precision! You can almost hear the metranome asking him to take it easy. As a solo artist he only ever hit the charts with one single, "Cool Aid" (taken from the same album as these), before falling back into the relative obscurity as a background player.
He continued doing studio work through the eighties without too much fanfare, but it wasn't until just a few years ago that his eminent talent would be highlighted once again (along with James Gadson and Earl Palmer) by the Keeping Time documentary and accompanying discs.