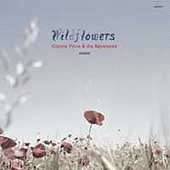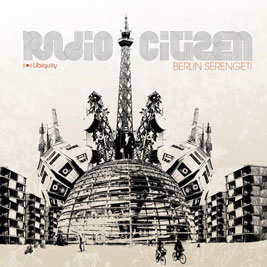 Connie Price & The Keystones : Sticks & Stones and Fuzz And Them
taken from the album "Wildflowers" on Now Again (2004)
Radio Citizen : Everything (Ft. Bajka) and Night Part I
taken from the album "Berlin Serengeti" Ubiquity (2006)
Not enough people understand the importance of making moody music that grooves. Must funk be flamboyant? Certainly not (no offense to Bootsy or Jimmy Castor). Nor should we presume that moody music, the vision inducing tincture of dark alleys and cold winds, must embody the softness of the spot where it hits us. When I'm alone and brooding at 2am, as I am right now, I like some backbeat to my mental movie theater. Dimly lit and suspenseful, these tunes still manage to satiate my drummer's tick.
These tracks from Wildflowers supposedly came out back in 2004, but they're new to me. If I'm understanding the liner notes correctly, I think that the band includes members of L.A. Carnival and Stark Reality among other notables (like Dan Ubick from Breakestra). That would make sense due to their Los Angeles location and Stone's Throw affiliation. Nice work fellas. Thanks for helping my vision turn to noir.
Ever since copping the HVW8: Music Is My Art collection, I've been spinning album opener "The Hop" on a regular basis. The rest of the record is no less infectious and inspiring. German producer Niko Schabel brings a very organic and jazzy swing to the project. Globetrotting vocalist Bajka has a proper swagger to match. Here's what Ubiquity has to say.