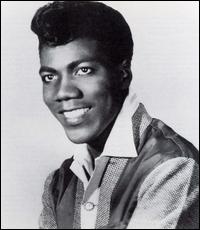 Don Covay: Money (That's What I Want)
Taken from the album Superdude on Mercury (1973)
Don Covay: Rumble In The Jungle
Taken from the album Hot Blood on Mercury (1975)
Don Covay: What's In The Headlines Today
Taken from the album Different Strokes For Different Folks on Atlantic (1970)
Don Covay: An Ugly Woman (Is Twice As Sweet)
Taken from the unreleased album Funky Yo-Yo intended for release on Polydor
There's something to be said for the Kevin McHale's of the world. The C-3P0's. The Dan Quayle's out there. These are the great unheralded could-have-been's. The crucial, if relatively anonymous counterparts to their celebrated brethren. Well, here's one more to add to the mix. I'll come right out and say it: Don F'ing Covay. God bless 'im.
You gotta hand it to the ol' D.C., he really gave it his best shot. Even without the electrifying voice of Wilson, the on-stage charisma of Otis, or the chops of James, Don Covay made his mark: Forty plus years in the studio and still going strong. A real ox, this one.
Don charted records in three decades, over the course of a dozen albums spanning everything from gospel to rock and back again. Almost preturnaturally doomed to be ever-so-slightly eclipsed by virtually all of his major label mates, Don kept at it. Kept churning out those dance craze novelty tracks, the crooner gems, the occasional quasi-anthemic funk masterpiece, so that, nearly a half-century later, some punk-chump wanna-be soul guru like me could look back across his body of work and say, Hey, Don. Nice job, buddy. You did good.
1."Money"– Perhaps the best opening to a song in history. Period.
2."Rumble…"–ALI KUBA YAY!
3."Headlines…"–Soulful blues… with KAZOO!
4."Ugly Woman…"–Riotous second-line stomper.
Here's to you Superdude. Cheers to the illustrious Mr. Covay! A working man's hero. The man who, when he wasn't trying in vain to become the star he was never quite born to be, wrote "Chain of Fools" and "Mercy, Mercy". Here's the guy who lent his gravelled tone to one of the greatest forces in Rock n' Roll history…
Sure Mick Jagger was the star, but let's call a spade a spade, shall we. Where would ol' Mickey be without the one, the only, Don Covay?