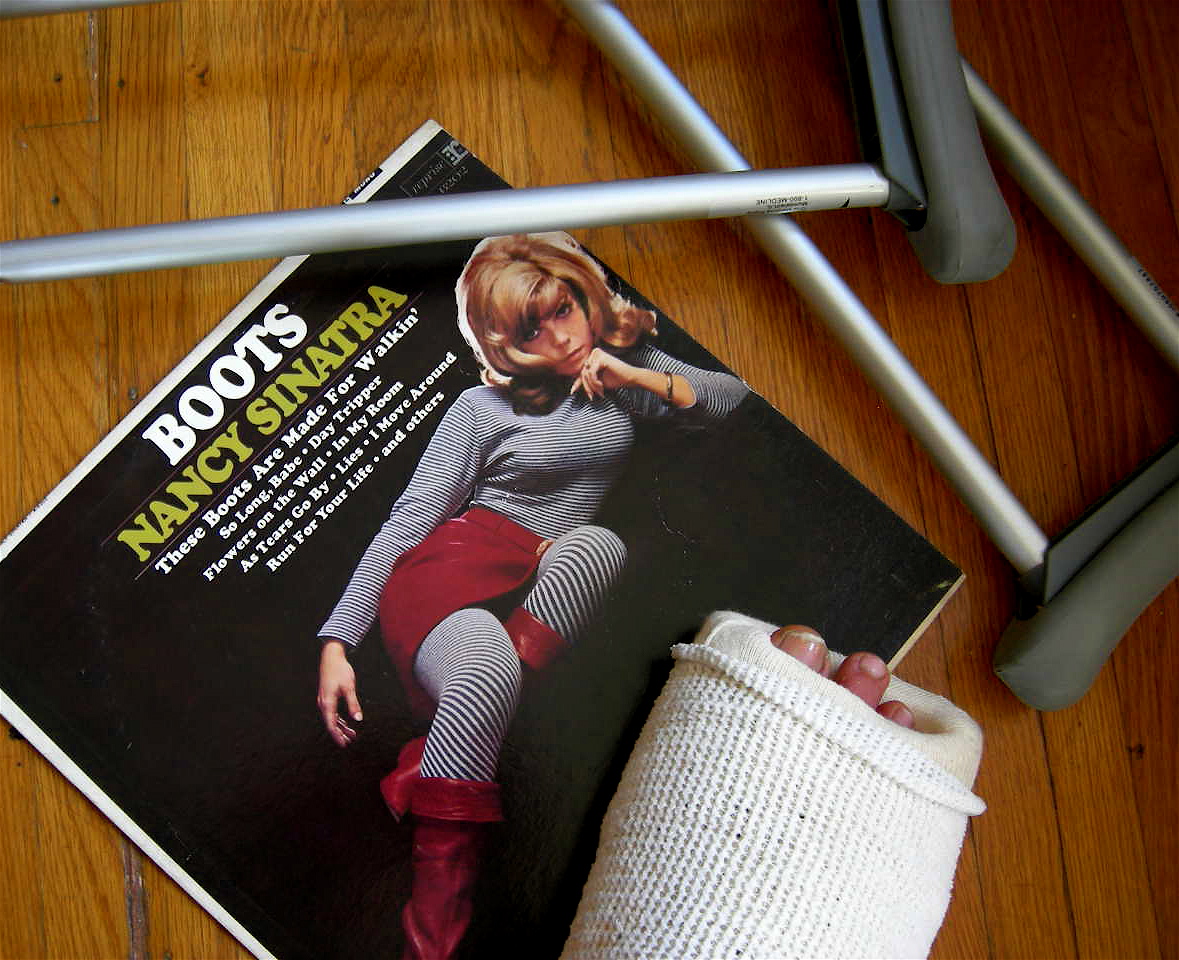 Nancy Sinatra: These Boots Were Made For Walkin'
Taken from the album Boots on Reprise
James Brown: Get On The Good Foot
Taken from the album Get On The Good Foot on Polydor
Big Daddy Kane: Ain't No Half Steppin'
Taken from the 12″ on Cold Chillin'
Fats Waller: Your Feet's Too Big
Taken from the album Greatest Hits on RCA
These are dark days. And this is how I say, Poor me.
Late last night, I had finally lined up a tasty little smattering of danceable tunes for this week's post… and then it hit me– I can't dance. Hell, I can't walk. I can't even shuffle. So $%#! the fonky booty shakers. I want the world to know my pain.
To that end, I decided to convey my throbbing invalidity with a handful of songs that, doing little to decrease my hyper-acute self-pity, at least make very clear where the problem lies.
Dance it up, Jerks. Get on the Good Foot! Half-Step with Daddy Kane! See if I care. I'll be in my bedroom watching Golden Girls re-runs, tears welled in the corners of my eyes.