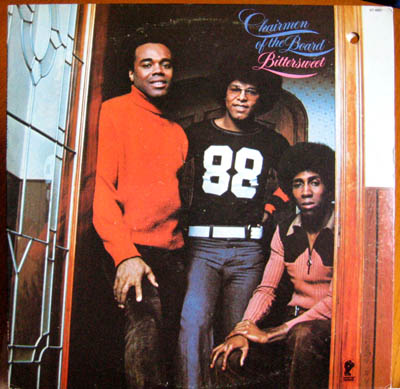 Chairmen Of The Board: Men Are Getting Scarce
Taken from the album "Bittersweet" on Invictus (1972)
This track stands as a belated update to my earlier post–a sort of counterpoint to its somber predecessor. And while it certainly is not an earnest attempt at serious antiwar narrative, it is undeniably fonky; unapologetically bizarre ("the hour of permanent women's liberation and domination is coming sooner than you think!" or perhaps, "give that girl the gun/ let her drop the bomb"); and surprisingly gripping for a track that borders on sci-fi.
It helps, of course, that the voice behind this psychaedelic call to arms is none other than General Johnson, who could turn an egg salad sandwich into a cause worth marching for. What a warble!
Anyhow, this should tide you over until… well, until the last man on earth succumbs to that seemingly inevitable fate: extinction. March on General…