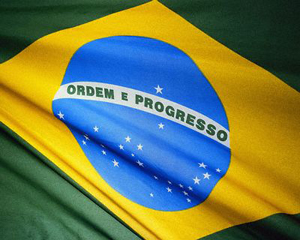 Sabo & Zeb : Sanguebom ft. Andrea Monteiro
taken from the album Global Warmbeats on Irma (2008)
Sabo : Easy Star (Uptempo Mix)
taken from the 12″ available here on Sol Selectas
Trick Turner : Buddahcada
taken from the 12″ available here on Juxtaphone
Sugarloaf Gangsters : Ritmo Do Rouge
taken from the 12″ available here on Gamm
Bebel Gilberto : Aganju (Spiritual South Remix)
taken from the album Bebel Gilberto Remixed on 6 Degrees
Here's a bag of dancefloor goodness inspired by the highly talented DJ/producer/all-around-nice-guy: Sabo. This man can be found DJ-ing regularly in NY (occaisionally he does Saturdays at Bembe where I still hold down Thursdays) and is often behind the counter at Turntable Lab giving good advice on what records to buy (I guess he just took over as store manager now, so go say hi). Last time I stopped in he introduced me to West Coast cool cat Trick Turner who was looking pleased with a stack of fresh vinyl in his hands which included my own Cleva Remix. Check his Sol Selectas website to try to keep up with all his gigs and records.
In addition to getting my mitts on the latest twelves from from both these guys, Sabo was generous enough to hook me up with a copy of his new full-length album (available in digital) produced with the funky Middle Eastern multi-instrumentalist Zeb. Global Warmbeats is a nice mix of dubby house and downtempo with plenty of touches from the Brazilian, Latin, and Disco sounds that can be heard in a Sabo set. Check "Rise Again" and "Devastating" for two other favorites of mine from the album.
Once I got in the samba/remix state of mind, I felt like sharing a few other staples I've been keeping in my crate for a while now. Sugarloaf Gangster's are at the top of their game with "Ritmo Do Rouge"- a song that sounds big enough to bring a packed stadium into a dancing frenzy. Check their compilations on Murge Discos to hear where they find some of their inspiration (and samples).
Bebel is of course Brazilian royalty; being the daughter of Joao Gilberto who helped invent the Bossa Nova. This re-work from Spiritual South-who have been featured here before- is a time tested crowd pleaser.