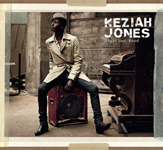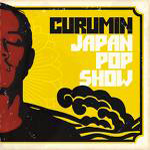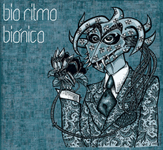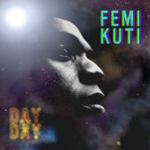 Keziah Jones : Pimpin' & My Kinda Girl
taken from the album Nigerian Wood on (2008)
Curumin : Compacto & Esperanca
taken from the album Japan Pop Show on Quannum (2008)
Bio Ritmo : Bionic Boogaloo & Dime Vida
taken from the album Bionico on (2008)
Femi Kuti : Tell Me
taken from the album Day By Day on Mercer Street (2008)
New music from artists I love who refuse to sound like they're supposed to. Whether it's inventing new genres like Keziah Jones' Afrobeat-folk-soul, or giving up the big label and big studio production sound like Femi Kuti clearly did on this latest record, these guys are all going their own way.
Keziah is definitely one of my favorite artists around right now. There's just nothing else out there that sounds like his music. Gorgeous layered harmonies, creative instrumentation (I thing I hear an Indian Tamboura and baritone clarinet on "Pimpin'"), and elvolving arrangements that always seem to travel someplace new by the end of the song. So what, if this record sounds a lot like his first one? The first one was brilliant!
I'm his number one fan. Nigerian Wood includes a second CD of songs that feature just Keziah and his guitar- almost like a really good demo tape.
Curumin come correct with a laid-back album of funky samba-hop. Minimal production and simple song writing give the record a classic old-school feel. The whole album is very listenable and makes for a great Sunday afternoon soundtrack. I do kinda wish that there was another danceable track on here somewhere- "Caixa Preta" brings a lil Baile Funk flavor, but I'm talking about some simple dancefloor samba.
Bio Ritmo have really stepped up their sound with this latest release. High energy all the way through, this CD is a certified party starter. I love hearing spacey, retro-sounding synths in the mix on salsa records! Why don't more latin groups do this? It reminds me of a select few Latin records I have from the early 70's when psychedelic, funk, and rock influences were all finding their way into Latin music (check Tipica 73's "La Candela" for more of the good stuff).
And finally, a new album from Femi. Nothing dramatically new sounding on here, but his take on straightforward, minimally-produced Afrobeat is a treat in itself. Compared to other releases from Femi, this one comes closest to his fathers musical roots- thunderous horn section, churning organs, watery wah-wah and plenty of percolating percssion. 7 years after "Fight To Win", it's great to hear what Femi sounds like in the studio- especially in this somewhat stripped down setting.