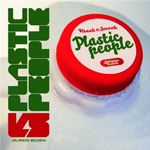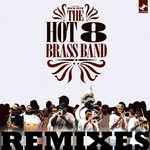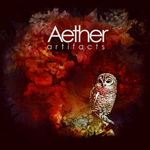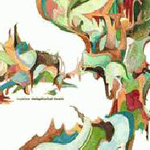 Kraak & Smaak : Ain't Gonna Take It No More & Squeeze Me
taken from the album Plastic People on Jalapeno (2008)
The Hot 8 Brass Band : Get Up (Diesler Remix)
taken from the album The Hot 8 Brass Band Remixed on TruThoughts (2008)
Aether : Orfeu Negro
taken from the album Artifacts on Exponential (2008)
Nujabes : A Day By Atmosphere Supreme & The Final View
taken from the album Metaphorical Music (2003)
I've never felt like such a patriot- and I'm from New England! It's hard not to be excited about this latest twist in American history. Recognizing the importance of today, just taking a second to process that this moment is one that will be written about, that we can proudly remember to our grandkids, has me feeling kinda tingly. I don't need to get too cheesy and gushy, but I ain't afraid to admit that I had tears in my eyes on Tuesday. Newly imbued with pride in today and hope for tomorrow, I'm sharing some new music- funky house to keep us moving and mellowed out headnodders for contemplative train rides.
On Saturday I rocked a show with my group The Beatards opening for Kraak & Smaak and I was reminded just how funky these Dutchmen are! The stage show included a psychedelic LCD light extravaganza, a Moog keytar, soulful vocalists and lots of jumping from the crowd. When they started chanting "I'm mad as hell and I ain't gonna take it no more!" people were getting particularly rowdy. We'd be happy to open for them anytime! And yeah, I guess I forgot to mention here in the Crate, but it was the release party for our brand new Big Bad Beat EP – which really should get its own post. NEVER enough time!
Moving on… a crowd riling, call to hand clapping produced by the U.K.'s Diesler. I've seen The Hot 8 do their thing (yes, the same NOLA horn troupe known for their classic version of "Sexual Healing"), and I thing this track definitely captures the live energy while giving it that little extra boost that helps build necessary anticipation on the dancefloor. I think on the bigger scale too, IT'S ABOUT TO GO DOWN!
I was real pleased by this new album from producer/graphic designer Aether, who I was completely unfamiliar with. Fans of Flying Lotus and other abstract downtempo sounds should check for this one. A moody remake of a song I recognize from the Babel soundtrack also stands out to me as being perfect journal writing ambiance.
These jazzy beats from Japanese beatmaker Nujabes aren't quite as new, but they're new to me and they've been sounding quite appropriate for Autumn in the city- Cali heads, I'm sorry, you just won't get it. Also, hearing a simple remix of Yusef Lateef's "Love Theme from Spartacus" ("The Final View") gets a big 2 thumbs up from me. This was the record I always used to listen to lying in bed with my first girlfriend ever in the fall of '98! I can't believe it's been 10 years since then. Sixteen doesn't seem so far away listening to this now, and why be nostalgic when today is looking so good?