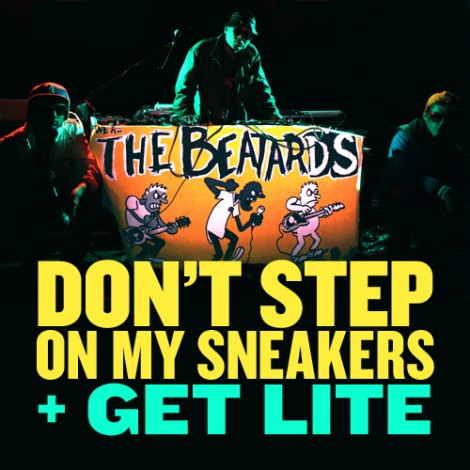 Working hard doesn't really do it justice. I have now found a singular focus in music that is really all consuming. Sorry to my friends who think I flake on them, to the girls who are pissed at me for not calling back, and to my own mother whose birthday I forgot (by 3 days!), but there is a reason, if not an excuse: I'm making music. This here is the latest single, fresh back from the mastering spot. If you haven't seen my group The Beatards live, then it may be difficult to picture just how ballistic we get while performing. These days there aren't enough hip hop groups that are willing to jump around non-stop and sweat buckets on stage. We couldn't do a show without that. And we've got a lot more music on the way.
This is an official leak, since the songs will be up on the iTunes store soon (and then people will have to buy them, or find them on a sketchy Russian 1 cent per mp3 site). If you're inclined to making remixes or listening to straight beats, then I'm also sharing a link to the zip file with acapellas & instrumentals for you to mess around with. More coming soon so keep your ears right hear!
The Beatards : Don't Step On My Sneakers & Get Lite
cop the whole single with artwork, aca's & instrumentals HERE
ALSO- my good friends and fellow rockers OUTERNATIONAL have a big show this Friday at Highline Ballroom to celebrate the release of their new CD Eyes On Fire. Japanther and R-Tronika will be on the bill as well- Good Times!