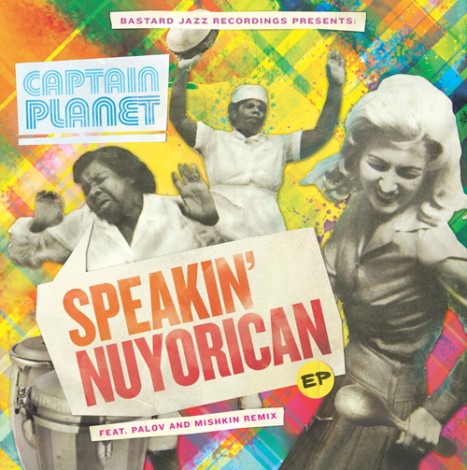 It's about freakin time! This lil baby side project took so long to finish that I was honestly beginning to wonder if I'd ever put it out. I started the first of these songs almost as soon as I finished my Gumbo Funk EP back in 2005! They've changed a lot since then, slowly coming into shape in random broken pockets of time, usually late nights alone- too tired or broke to go out. Big shouts to my boys Billy White (who plays piano on Fumando & Speakin' Nuyorican) and Leo Mintek (who drops the nasty guitar lick on Lagos Speedway). Huge thanks to my brother from another, Ixley, for once again lacing me with super fresh artwork. And also to DJ DRM who runs Bastard Jazz records and continually pushed to get this done.
It is now officially available digitally on iTunes, and for those of you who are vinyl heads like me, get it at Turntable Lab, Bastard Jazz, or wherever good records are sold!
The title track has been available for a while now on RCRDLBL.com, so I've decided to share the last track that I finished (which, interestingly, was also the first of these that I started back in 05) "Lagos Speedway". It's a funky Afro-electro dancefloor killer that has been getting really good responses every time I play it. If you watch MTV, you very well might hear some of these tracks in the background on classy shows like The Real World Cancun or Styl'd. But what I really hope is that you hear these songs out a club near you- talk to your local DJ and make sure they get familiar with my funky alter ego Captain Planet.
Captain Planet : Lagos Speedway
taken from the Speakin' Nuyorican EP on Bastard Jazz (2009)