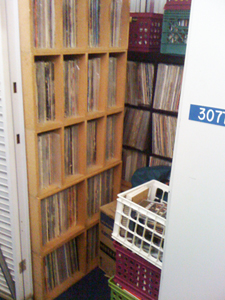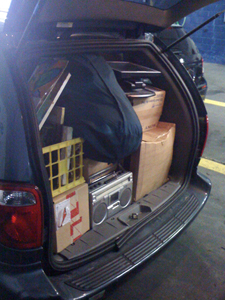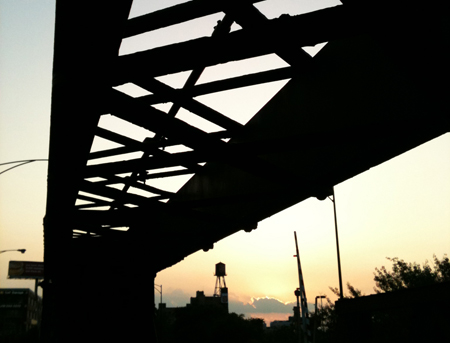 Records packed to the ceiling of my Brooklyn storage unit. Minivan filled past capacity with all the rest of my earthly belongings. And now, I'm on the road with brother Murphy, California dreams swirling in my head. I don't have too many opportunities to get online, so here's a quick handful of left coast goodness that may help you feel what I'm feeling. Not sure which version of the Mamas & Papas classic I like best, but having just left Motown (standing in the same studio as all the greats), I'm a little partial to the Four Tops take right now.
Mamas & Papas : California Dreamin'
Four Tops : California Dreamin'
Baby Huey : California Dreamin'
Eddie Hazel : California Dreamin'
Jose Feliciano : California Dreamin'
Marlena Shaw : California Soul
Mos Def : California
George Stanford : Meet Me In L.A.