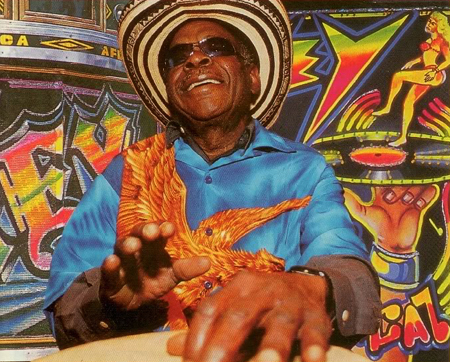 The weekend has arrived. I've been working waaay too hard since getting home. What better time than now to bring out the weapons-of-mass-dancefloor-desctruction? Some of these tracks are brand new, some have been out for a while but are new to me, all of them are certified international hip shakers. If your pelvis isn't gyrating by the time you press play on "NYChero" then I highly recommend a trip to the doctor because you may be dead.
Los Rakas : Borracho (Culea)
I've been following this Bay Area duo since they smashed the spanish-version "Hold Yuh" remix last Summer (aka "Abrazame") and I'm very happy to see where they're taking it. Their new EP Chancletas Y Camisetas Bordada is stirring things up right at the crossroads of Hyphy ("Soy Raka"), Bmore ("Borracho"), Reggaeton ("Camisetas Borda"), and psychedelic South American styles ("Ta Lista" – my other favorite on here). Very much looking forward to what's next from them…
Maluca : Lola
To be honest, I've been pretty underwhelmed by most of what I had heard from her (China Food Mixtape = not so hot). BUT then she drops this joint over the summer (and this pretty genius video – if you have no budget, embrace it). Also check her moombahton banger "Que Que" with Dillon Francis & Diplo if you haven't yet.
Myd : Train To Bamako (Canblaster Remix)
Give it up for another young funky Frenchman making tropical club sounds that work. Raided this one from my dude Loki
Zeim : Quem Te Mandou
Kuduro jam from Angola. Unfortunately, more than that I can't tell you.
Atropolis : NYChero & Asi Asi Asi (ft. Noelia Fernandez)
Really digging this whole album. Once again, the Dutty Artz dudes are coming correct.
Chancha Via Circuito : Cumbion de las Alvas &
Miriam Garcia & Alicia Solans : Pintar el Sol (Chancha Via Circuito Remix)
I can't believe I slept on this album! Stunningly beautiful and deeply trance-inducing electro cumbia from this Argentinian ZZK affiliate. The percussion on this record is some of the most creative I've heard. Even the slow jams make me want to throw a rave on Machu Picchu.
Nate Mars & Erika Wei : Make A Sound
trippy electro cumbia from their Giraffe / Giraffe EP. Really love the synth work on here.