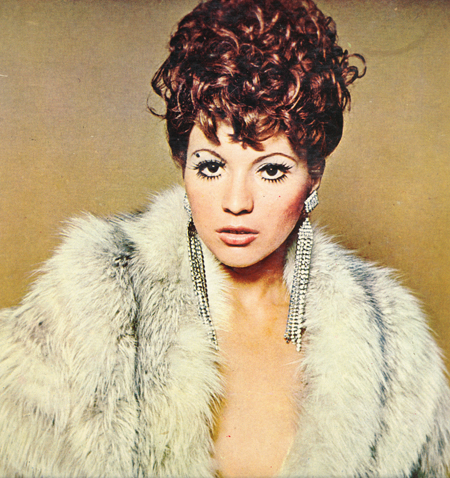 Iris Chacon, you haunt me from another era. Your perfectly placed eyebrow mole, like a mysterious third eye staring directly into my lusting soul. I'm actually not including any of Iris' spanish power-ballads in todays playlist, although I definitely should at some point since I think I own all her records. Instead, I offer some soul, some psychedelic sounds, and a hearty portion of organ funk- basically a well rounded meal including most of the essential food groups.
Michael Kiwanuka : Tell Me A Tale
British soulster with Ugandan roots, on a mission to keep Bill Withers spirit alive. I fully approve.
Tame Impala : Why Won't You Make Up Your Mind?
Not new, but new to me, and I'm very grateful for the discovery. Probably the best example of modern psych I've heard since Black Moth Super Rainbow. The entire album is a winner.
Cookin' On 3 Burners : This Girl (ft. Kylie Auldist) & Cars
You know if it's related to cookin' I'm down. Some remember I had an early love of Organ Funk (one of my first ever t-shirt designs!), and that passion has not faded in the least. This breakbeat cover of Gary Numan's "Cars" is pretty much perfect. Props to these guys.
Mr. Chop : Greedy G
speaking of organ funk covers… how bout this tripped out JB interpolation? Not sure if I could ever dj this one out, but it gets a great reaction in my private mind garden every time it spins. Check the rest of the album here.
Booker T. Jones : Progress (ft. Yim Yames) & Rent Party
The man who helped put organ funk on the map (did he invent it?) has returned with the ever-prolific Questlove. The album has been out for a minute, but I slept on it. Friends don't let friends sleep on good music.
Katalyst : Day Into Night (ft. Stephanie McKay)
So happy to hear my old friend and early collaborator Ms. McKay sounding fresh as ever on this old school reggae track provided by Katalyst. Some of my first shows in NYC were alongside this lady, and we even made a couple Beatards tracks featuring her. Oh the memories…
Incarnations : Make You Mine & Let Love Find You
these guys! Same funky NY'ers behind the truly Phenomenal Handclap Band. Sounding extra smoothed out and tripadelic on this record– just how I like it. "Let Love Find You" is a slow burn, but let it catch fire and you're toast. This one's a late night lady pleaser for sure.