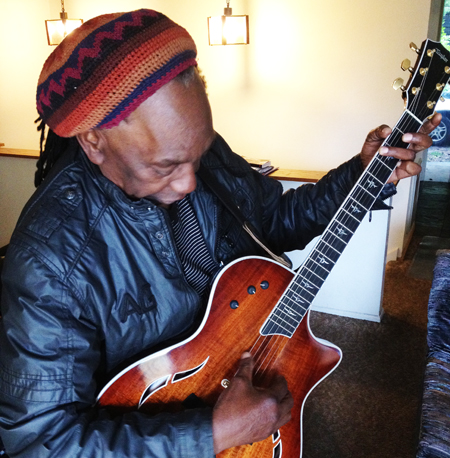 Feel like I just got back from a week in Africa. Way too many things to put into words right now ('specially since I still have to do my taxes today arrrr), but rest assured, there is some serious collaborative heat in the works between me, Mr. Mapfumo and the Blacks Unlimited crew. Eugene aka Eu-Scream, is a sweet little rain-drenched outpost of good mellow vibes. Huge shout out to Thomas for putting me up in his house for the week, and to fellow Mbira-lover and MTR reader Drea for giving me a lil escape and taste of the local flavor (and for the music). Haven't watched that much soccer, or smoked that much herb, possibly ever. In returning to the hustle of LaLa land, I put together some newer "worldly" tracks to give you all a little taste of the foreign mental landscape I've been traversing.
Wild Belle : Keep You
hard to hate on mellow indy rock / reggae. These guys only have 2 songs right now, looking forward to what comes next…
Zee Reach : Caramba
Arabic moombah bomb from this French producer.
Rusko : Skanker
really happy to hear a healthy amount of reggae and DUB influences on this new album. Too many dubstep producers forget where this stuff came from.
Santigold : Big Mouth
can't wait for this album to drop. This girl remains in my top ten most badass females of our era.
DJ Passon : Kuduro Logobie
heard this one on a mix from the homie Chief Boima. Don't know anything about it, guessing it's from Angola.
Vybz Kartel : Half On A Baby (Dubbel Dutch Remix)
certified dancefloor destroyer from this Austin heavyweight.
Silver Bullit : Koloko ft. King Ayisoba
great new EP coming out on Urban World records this friday, which includes a remix by The Very Best.
Mo Kolours : Banana Wine & Drum Talking
don't know how I missed this dude's first EP (on CASSETTE!!!), but I'm really happy he's on my radar now.
Bombino : Ahoulaghuine Akaline (King Britt Remix)
nice dubby remix of this up-n-coming Tuareg musician.
Tor : Glass & Stone
Great cinematic other-worldly sounds from Vancouver-based Tor off his upcoming album.