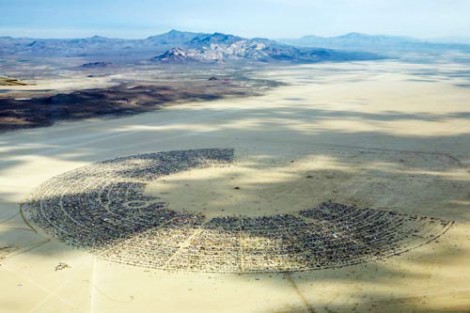 I've done more than my fair share of partying this Summer, but the biggest and baddest fiesta of the year begins this weekend and I have a lot of preparing to do. The word from Burning Man organizers is that this is looking like one of the hottest and dustiest years ever. It will be my first time experiencing the insanity and I'm very much looking forward to it, but I can't lie, I'm a little bit nervous. I have plenty of experience camping and roughing it in the wild, so that part should be no problem. Artists, hippies, nudists and freaks tend to get along with me just fine, so as far as fitting in and making friends I'm not worried. But the one thing that truly frightens me, is overdosing on dubstep. I love a little wobble here and there, but I also need my funky shit. Hopefully I'll be able to hunt down the good music and even have a few opportunities to drop sets out there- help spread the MTR bug. If you or any of your friends are gonna be there, or have connections to a soundsystem, holler at me!
The Busy Twist : Friday Night
feel good Ghanian club tune out now on Soundway
Gappy Ranks : Stinkin' Rich (Thornato Remix)
this man is staying busy putting out all kinds of heat.
Los Rakas ft. Raka Stylo : Hablemos Del Amor
yall already know I'm a fan. Determined to collabo with these cats soon. This new video is fire too.
Hardhouse Banton : El General
simple club banger that works wonders. Considering how many times I've played the OG version, this is sure to come in handy. Shout out to Breixo in BCN for this one.
Buraka Som Sistema : Peaches
big new tune from some of the reigning champs of global bass.
DJ Self Help : Gingko Biloba
nice bouncy electro-afro-funky cut from this dj/producer out of Ohio
Maddslinky : Special ft. Omar (Simbad 4x4 Dub)
little late on this, but so glad to have it. The whole EP is pretty solid.
Walker & Royce : Little Things (Eli Escobar Remix)
another lovely old-school house nugget taken from the latest EP on Dither Down records.
Gus Gus : You Make Me Feel
I can't say I'm a huge fan of all these guys' material, but this is the first song I heard from them and the bassline won me over instantly.
James Blake : Limit To Your Love (Alex Dimou Remix)
kinda awesome that Mr. Dimou openly admits to having made this remix just because he couldn't get his hands on the DB "Limit" track. Sometimes that's how great things get made.