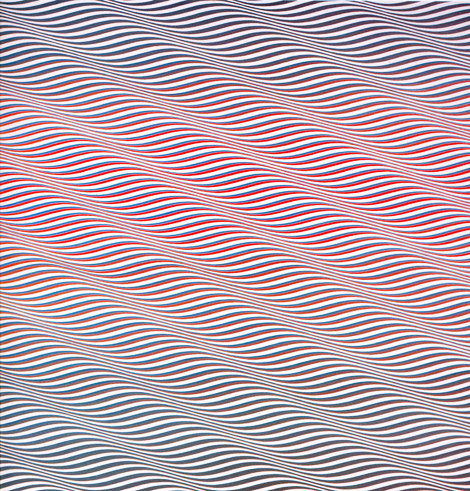 So. Hot. Mind been melting the past couple days. Thankfully, working on music is sometimes easier when you stop thinking. I've also been painting boomboxes and wrapping up this Stupid Hype soundtrack- more info on both of those projects soon. For now, I'm taking a nice little break to bounce around in my room with an icey beverage and 3 different fans blasting at my crotch from different angles. If this ain't the definition of YOLO, I don't know what is. Also gotta take a quick second to shout out Op Art master Bridget Riley for the painting above. Ok, Over and out.
Alison Valentine : Peanut Butter (Moon Boots Remix)
Smooth and thumping at the same time is not an easy feat to pull off, but this guy is managing all that and then some.
The Very Best : Yoshua Alikuti & Mghetto (ft. Xuman)
Big big album from this dynamic duo. I was a little thrown off by the heavy use of reverb throughout the album, but the epic 80's stadium vibe is growing on me.
TNGHT : Goooo
I'm officially tired of names that remove all vowels, however, that's not enough peev to keep me from going ape over this track. The video helps too.
Lloydski : Go To Sleep (La Royale's Do Not Sleep Version)
Funky mid-tempo electro bounce that reminds me a bit of the better work by these guys. Check out more from the young funky Mexican who goes by La Royale right here.
SoulParlor : Now! (Souled Remix)
house music done right. Old school bounce with plenty of bass. If ya don't know, now ya know…
Lane 8 : Thinking About You
Been digging a lot of 70's & 80's disco edits lately, but this dude went and removed Stevie altogether, and it still works! More from this San Franciscan disco dude right here.
Oliver Cheatham : Get Down Saturday Night (Black Amex Dub)
Speaking of disco edits… check out a bunch more of the good stuff from these Denver, Colorado heads.
Blood Orange : Sutphin Boulevard & S'Cooled
Super late on this guy, but whatever. If I missed it then probably some of yall did too. Smooth indie dread head that I'm sure Frank Ocean listens to.
Jessie Ware : Swan Song & Sweet Talk
I can kind of understand why it took so long for someone to attempt emulating the inimatble Sade (she's close to untouchable), but I gotta admit Ms. Ware is doing a damn good job at it. The production on this whole album is bananas.
Full Crate : Cherrie Hats (ft. Chris Turner) & Wet
late night soulful heady beats from the Netherlands, made by this man. Making me miss Amsterdam…