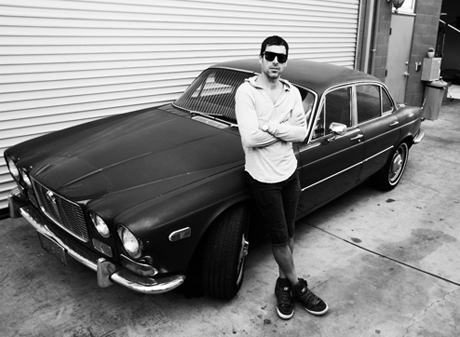 I was lucky to meet Aaron Colbert pretty soon after I first made my way to LA. We swapped some music and traded a few DJ stories and I quickly realized this guy knows just about every club booker & lounge manager in town. He runs his own DJ booking company and does custom soundtracks for venues- basically most DJ's dream job. He just finished up his latest mix for Maserati, so if you decide to test drive one of the new Ghibli's or GranTurismo's, you might be listening to his selections. I asked him to pick out a handful of his favorites from the mix and let us know a little about them. In his words: "Every track I selected has a touch of sexiness, power, and sophistication- giving you a sense of nighttime driving."
Kate Boy : The Way We Are (Bixel Boys Remix) Every remix these guys put out is genius!  I was honored to have them rock out in my DJ booth during the FORD Models event last year
Amine Edge & Dance : Lost
I had been waiting for someone to make Frank Ocean's amazing hip hop/soul track into something more club playable
Gorgon City Feat. MNEK : Ready For Your Love By far my favorite House track of this year! I first discovered Gorgon City when my girl Yasmin sang on the track "Real".  Very talented artist.
Ayer : Circle Down (Keljet Mix) When I heard this track I had goosebumps.  That's when you know it speaks to you.  100% Nudisco Vibe.
Tensnake Feat. Fiora : See Right Through Tensnake's new album is about to drop.  Watch out because from what I have heard, it's going to be massive!  Soulful, beautiful, alive…
Lorde : Team (Panic City Remix)
Panic City really killed this remix.  Lorde is definitely artist of the year.