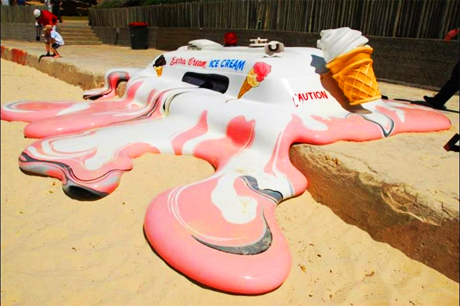 Summer is fast approaching and I, for one, am very ready. Last week saw multiple 90 degree days here in LA, which meant multiple trips to my local ice cream shop and substantial beach time. I figured a solid playlist of reggae vibes & lover's rock would be the perfect thing to help get into the proper mind state while I gear up for the days of global warming to come. There's some oldies and classics in the mix, but also some new heaters from beyond the island of Jamaica.
Karol Conka : Sandalia
shouts to my man Cato for letting me know about this insanely fresh Brazilian badass
Pressure : Love And Affection
classic for the lovers
Jah Cure : Call On Me
all my ladies…
Sizzla : Show Me
still the illest
Busy Signal : Missing You
Mr. Signal captured in a sentimental mood
Gyptian : Turn Me On
new one from the Hold Yuh crooner
Vybz Kartel & J Capri : Mamacita (So Shifty Edit)
nice little reggaeton flavor on this dancefloor banger
Sizzla : Blessed (Deejay Theory Remix)
my man Theory hit this so hard with the perfect mix of hip hop, dancehall & electronic
Mavado : Never Believe You
I love this uptempo 80's sounding beat
P18 : La Verdolaga
a song that blew my mind when I first heard DJ Dusk play it back around 2004, still so so good.
Todd Simon & The Angel City All Star Brass Band : Sidama de Cali
for those that don't know, Mr. Simon is a recording beast here in LA. Featured on more dope records than I can count, including a feature on my upcoming album, this new side project of his fusing Ethiopian melodies and Colombian roots is hitting my sweet spot!
Finley Quaye : Ultra Stimulation
an oldie that missed me when it came out but still sounds refreshingly unique in a dubbed out fashion