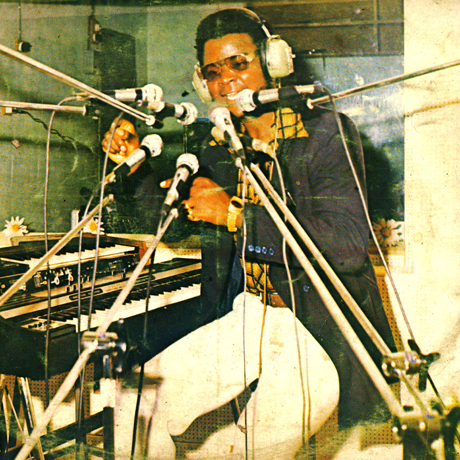 There are a lot of things that I'm excited about in the near future, but this concert tonight, paying tribute to the mysterious Nigerian synth-funk guru William Onyeabor ranks very high on the list. For those who read this blog and think my tastes are primarily limited to contemporary hipster, sweater-funk, nu-disco, house and global bass… do your research. My love of obscure vintage African records goes deep, and I actually happened upon a copy of the Atomic Bomb LP while in Cote D'Ivoire back in 2002 before I could legally drink. More than a decade later, David Byrne has put together an all-star line-up to remix and tour, promoting the bizarre lo-fi funkiness that lies within the grooves of that same record. I'm also pretty stoked about the music video I shot yesterday, my upcoming monthly DJ residency in NYC that will last all Summer, and the imminent release of all this good music I've been working on, but for now let's just give thanks for Onyeabor getting covered by Hot Chip.
Nurses : Trying To Reach You
slightly old, but new to me. Layers of vocal pads, choppy drums and plenty of nice electronic touches from this Oregonian trio
Phantogram : Fall In Love
I keep coming back to this album and finding a new thing to love about it.
Sorceress : Teacups
the perfect combination of swing and bounce on this solid lead single from the band formerly known as 'Funkommunity'. Stay tuned for the full-length dropping later this month from my fam at Wonderwheel
William Onyeabor vs. Hot Chip : Atomic Bomb
I basically said it all at the top, but this whole project makes me happy.
IAMNOBODI : Try Me ft. Ego Ella May
soulful Detroit-style swing from this Berlin based beat head
Brandy : I Wanna Be Down (starRo remix)
I was introduced to this LA local by my homie Canyon Cody and now I'm happy to pass on that favor. More great baby making music here.
Jhené Aiko : The Worst
yes it's a radio smash, but the vibe of this one and the ridiculously infectious triplet hook are worthy of sharing for those who may have missed it.
Mr Little Jeans : The Suburbs
another artist to keep an eye on, making Arcade Fire sound 2 million percent more badass.
Moloko : The Time Is Now (Bambino Casino Remix)
can't remember how I got this and I don't know anything about Bambino, sorry.
Moses Sumney : Man On The Moon & Lindisfarne
I saw Moses live a month ago and it was shockingly beautiful and moving. Rare thing that my eyes water up at a show, but this man had that effect on me. He is set to blow up this year, mark my words.