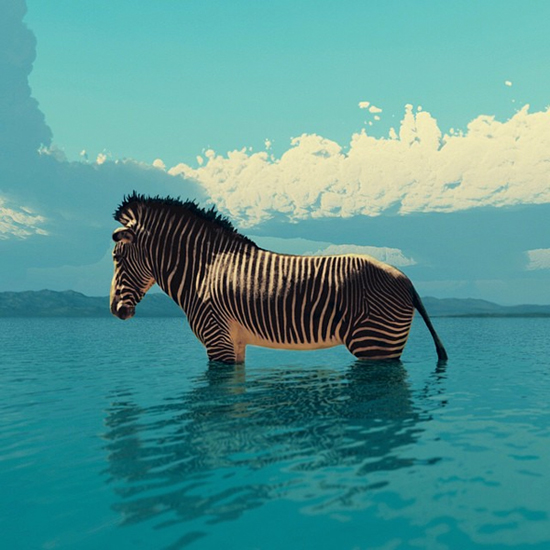 I swear, lately it feels like every week there's 5 new albums coming out that I actually really want to listen to. Is it just me or does this feel like a really great moment in music? Maybe it's just the sunny Summertime vibes seeping into my brain. Either way, I've got a heap of good ones lined up for you- from chilled out bedroom beats to roller rink two-step joints. Press play and enjoy the bounty. Today's artwork comes courtesy of the highly talented and super surreal Neil Krug. Check out more brain food from him.
Thundercat : Them Changes
top notch soulful funky sounds from the bass maestro over a classic Isley Bro's break.
The Internet : Girl (ft. Kaytranada)
been waiting on this… peep the album
Ticklah : El Dia De Suerte
not new, but this reggae rework of Willie Colon's salsa classic is sounding perfect right now.
Ace Of Base : All That She Wants (Self Help & Tanner Re-Twerk)
a semi-guilty pleasure that has been working really well on the dancefloor
Mayer Hawthorne x Jake One : Number One
genius reworking of Nate Dogg
Duke Dumont : Need U (110%) (James Laurence Bootleg)
house song gets flipped into an 80's boogie jam and it's a perfect fit
Zero 7 : Simple Science
Kyogi : Not Good Enough (Jean Tonique Remix)
Tinashe : All Hands On Deck (Giraffage Remix)
Beat Spacek : Tonight
Flume : Some Minds (ft. Andrew Wyatt)
waaaaaaait for it, the drop is so so worth it. Very much looking forward to more from Flume.
Blundetto : Above The Water (ft. Biga Ranx)
a French whiteboy singing in patois never sounded so good.