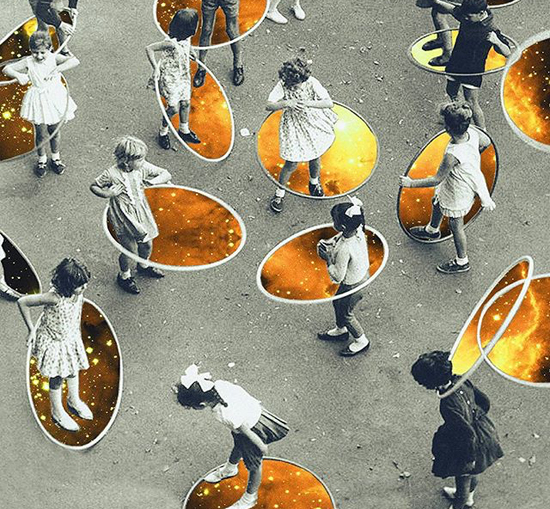 Hoping you all had properly debaucherous Halloween weekend festivities. I had a great time breaking in the dancefloor with the first substantial crowd we've had yet here at Hotel Vagabond in Singapore, where I'm resident DJ for 2 months. I was also very happy to link up with some local DJ's here who are similarly focussed on spreading good vibes and throwing fun events- which means I've also already raided some tunes from their crates! This week I'm keeping it pretty tropical, with dancehall, afrobeats, and some deep afro-house and techno sounds. Artwork has been jacked once again from Eugenia Loli.
Taiwan MC : Tell Dem big tune from the latest retro-dancehall riddim by Polish producer Dreadsquad
Konshens : Couple Up & Show Yourself not-so-new, but still slaying, from one of Jamaica's current top ranking
Demarco : Lazy Body ft. Hotta Maestro more from Jamaica- this hook is just so on point.
MC Galaxy ft. Davido : Nek-Unek taking things over to Nigeria for some recent afrobeats
Jose Marquez ft. Kakatsitsi : Belebo deep roots house flavor from Señor Marquez who continues to stay in the pocket
Randomer : Juju randomly stumbled upon this UK techno producer who went really tribal on this new track
Mory Kante : Yeke Yeke (Afro Acid Mix)
original mix by Martyn Young from the 1987 12″ that was waaaay ahead of its time. Thank you Lady Flic for this one and thanks to Dean Sunshine Smith for the info.
Jahdan Blakkamoore x Deejay Theory x Kush Arora : Definitely BIG collabo from some homies you may know, grab the entire EP and support good music
Sauvage FM & Remi L : Habib! heavy hitting kuduro business taken from this free LowUp comp
DJ Balani : Balani Sanga new electronic sounds from Mali, grab the whole collection from Sahel Sounds
Clap! Clap! : Liberty this Italian guy keeps on killing beats with vintage African field recordings
Jil Jilala : Kouna Kountoum (Sabo & Goldclap Black Rock Edit) nice mid-tempo desert slow-burn from the vibe quest maestro