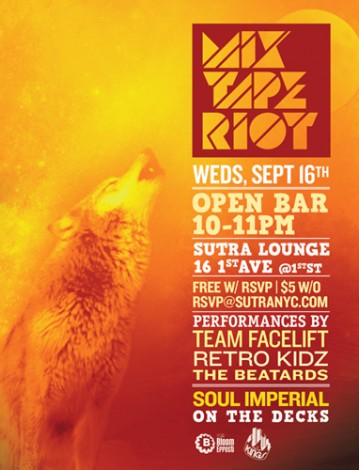 So on top of our promotion game as always. But if you catch this in time, come out and party hardy with us and Team Facelift and special guests TBA (sorry, Retro Kidz cancelled…) Don't worry about RSVP, just say "SNOOPY" at the door and get in free.
If you haven't made it out to one of our jump-offs yet, here's another lil video clip just to show you what you been missing (thanks to Auroc & DZ for this!)
And as always, I gotta leave you with something to download and dance to, even if you're living on the other side of the world. So here's one of my all-time favorite old-school latin house jams- I should really make a whole mix of this stuff, I have MAD love for 90's Latin house.
2 in a Room : El Trago (The Drink)