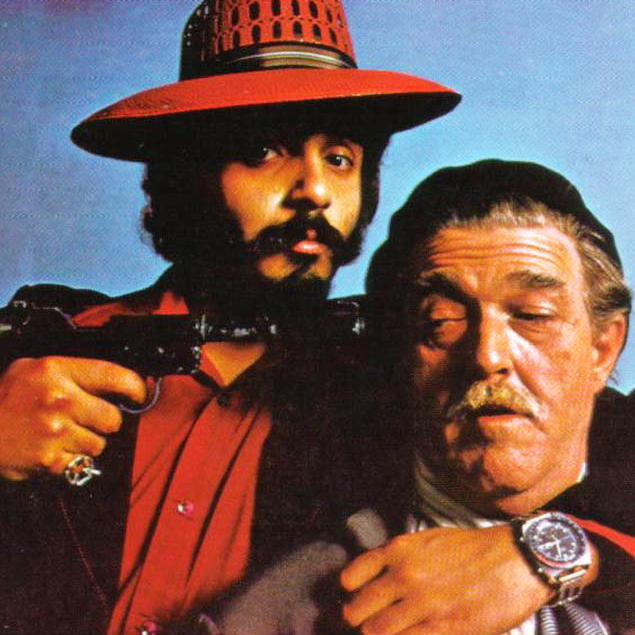 I had the absolute pleasure (& honor) of being the guest DJ at this week's Subsuelo party at East Side Luv on Thursday night. This party has been one of my favorite gatherings in LA since I first moved here (almost 4 years ago! damn time flies), and now I'm happy to call every member of the crew who promotes the night my friend. Still, this is only my second time DJ-ing there, and despite the fact that I DJ in or around LA 2-3 nights a week, it's a very rare occasion when I can play a set like the one I did this week. For starters, we were celebrating 50 years of Fania Records– for those unschooled, this is the quintessential NYC salsa record label- the same record label that fueled all my vinyl DJ sets at Bembe back in the day when I was just cutting my teeth. Then there was a live performance from Boogaloo Assasins (who absolutely killed it), and sounded about as legit as any classic Latin outfit I've heard since seeing Cachao, Tito Puente & Eddie Palmieri play together. And finally, Canyon Cody and I were celebrating the release of our official remix for Fania which drops next week. So that's exciting too. Anyway, playing a lot of those classics got me inspired to pull out a playlist of some old staples of mine that haven't seen the light of day in way too long. They aren't all Fania, but in the vein, and strictly 60's & 70's recordings, which still sound perfectly fresh to my ears.
Willie Colon : La Murga & La Banda
the very same gangster trombonist pictured above.
Tito Puente : Batuka
this song is about as proto-moombahton as it gets, 108bpm, huge build, dem bow conga riddim, just recorded 40 years earlier.
Celia Cruz : Quimbara
the cuban cantante powerhouse. So thankful I got to see her live in Central Park shortly before she passed.
Batacumbele : Se Le Ve
a cuban poly-rhythm masterpiece
Marvin Santiago : Fuego A La Jicotea
this is what you call "salsa dura", which basically means it burns up the dancefloor
Ray Barretto : The Soul Drummers & Acid
early boogaloo from the funky spiritual hippie conguero of the Fania crew.
Ralph Robles : Banana Juana
a lost feel-good boogaloo gem that you still won't find in the iTunes store.
Mongo Santamaria : O Mi Shango
santeria funk jazz fusion delivered from another legendary conguero
Cachao Y Su Combo : Malanga Amarilla
a super oldie from Cuba that still swings
Joe Bataan : Ordinary Guy (Afrofilipino version)
and a little something smoothed out to finish off the set. This is one of maybe 10 versions of this song that Mr. Bataan recorded, perhaps the most laid back of the bunch.