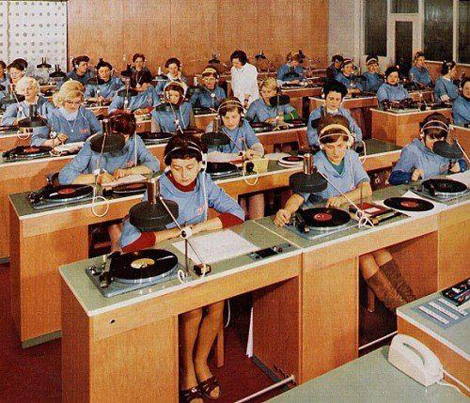 Quick injection of mid-week beats for all you fiends in need. Some grimey sounds, some smoothed out bizniz, and a touch of make-you-feel-good-and-kiss-the-sky type ish. Never studied music in school, but if I did, I would want to be in a class like this. Shouts to DJ Cato, DJ AC, & BadKiss for some of today's tunes- where would I be without my friends?!?
The Rub (ft. Lil Fame & Misun) : Feel You (Marco Polo Remix) DJ Ayres & DJ Eleven (aka these guys) have thrown their monthly Brooklyn bash for years now. This party was definitely a major inspiration for my own Planet Rock jump off here in LA, and now they're finally making music together which reflects the diverse mix of hip hop, electronic & soul sounds that they're known for spinning. This makes me happy.
Misun : Sharpshooter discovered this singer from the song above, there's more where this came from… check it
Malinchak : Beside Me on the smoothed out 90's tip
RAC : Hollywood (ft. Penguin Prison) first original tune by remix meistro RAC?!? Leave it to ole crafty Mountain Dew to make it happen
The Dream : Loving You Crazy the prodigal son of R&B, the wandering mystical crooner/producer who says whatever he damn well feels and manages to make it sound good. Yeah, good new tune from that dude.
Classixx (ft. Nancy Whang) : All You're Waiting For (Switch Remix) so glad to hear this spacey synthed-out nu-disco take on this tune. It sounds like Switch doing his version of Todd Terje.
Daft Punk : Lose Yourself To Dance (Simøne Remix) because it's hard to play the original and not be played out, and because this just works.
Sharam Jey : Gonna Get You (w/ Night Talk) & Over Me (w/ Tapesh) hauws muzik. late night dirty dancing is bound to ensue when this comes on.
Visti & Meyland :
@https://mixtaperiot.com/wp/wp-content/media/YesMaamRemix.mp3″ volslider="n" flow="y" ind="y"]funky old Southern folk sample meets future gypsy electronic glitch-house. I dig.
David West & Ida Engberg : Abataka having a crappy day? slow morning? Step in dog poop? Put this one on and watch the big red african sunrise melt away all your petty problems.