While chillin' out here on the left coast, I finally managed to get a guest post from lil' bro, a.k.a. Murphy's Law- soon to be a regular Crate contributor!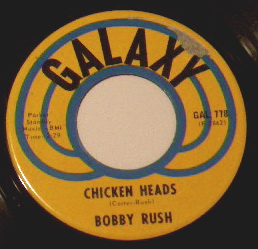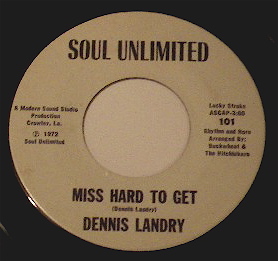 Bobby Rush : Chicken Heads
taken from the 7″ on Galaxy (1971)
Dennis Landry : Miss Hard To Get
taken from the 7″ on Soul Unlimited (1972)
Midnight in the City of Angels.Throwing up a quick tag-team post before heading out to check local beat Maestro Garth Trinidad (the man behind Chocolate City on KCRW) on the 1's and 2's. The Hermanos Bethel are reunited under the auspices of a pair of gritty, early 70's funk 45's from the baby brother's stash. No time for lengthy explanations at the moment; the tunes should speak for themselves. Bobby and Dennis droppin' science!