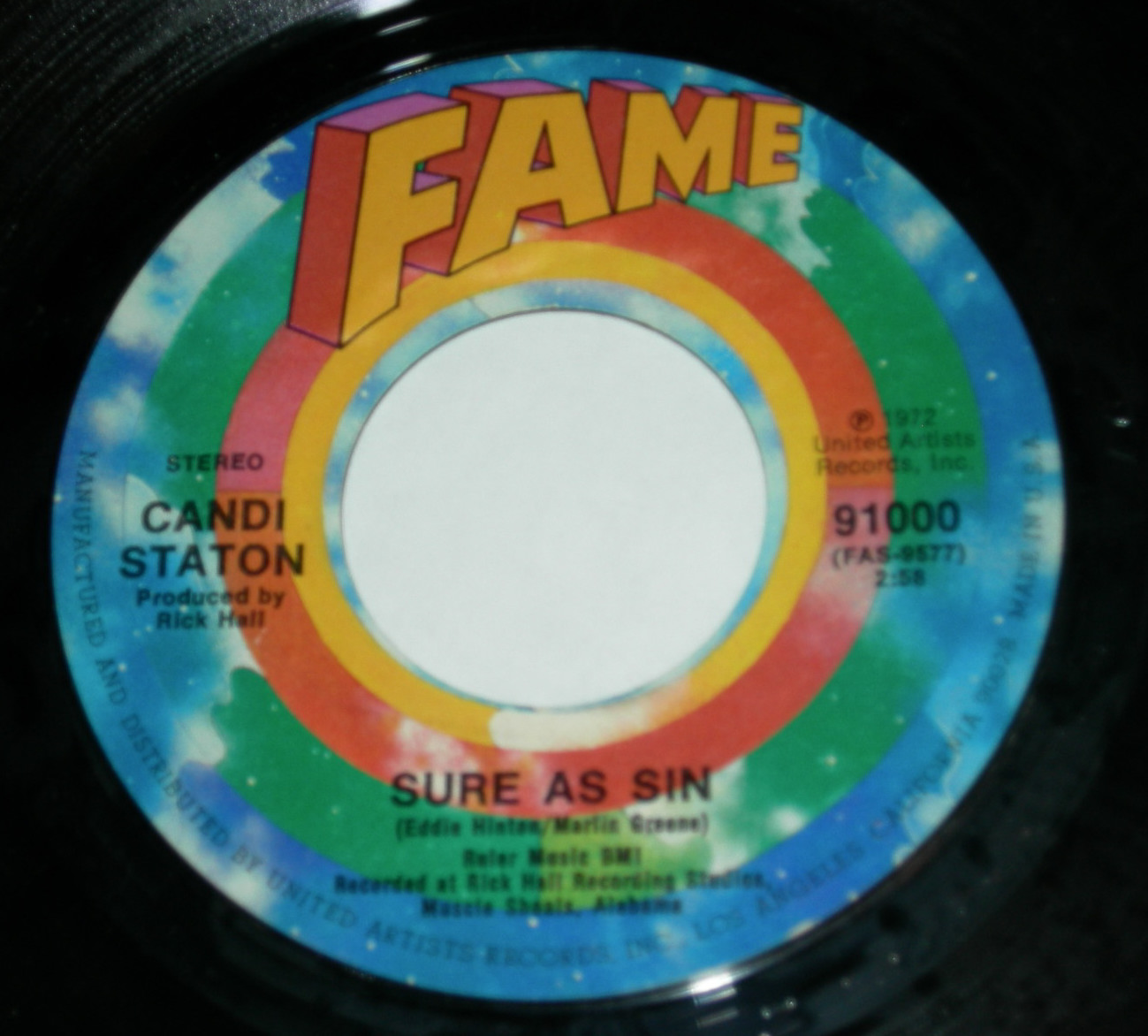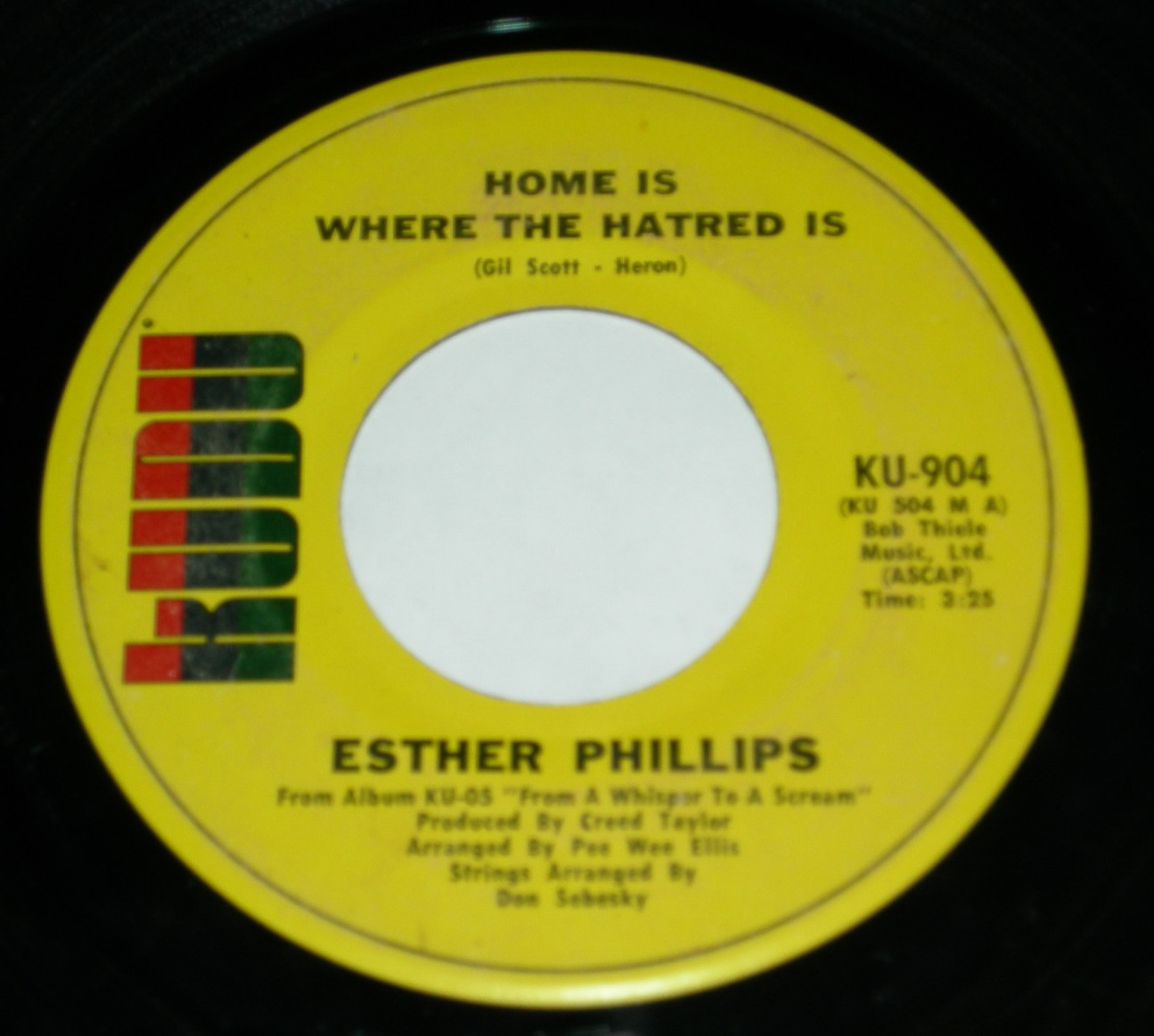 Candi Staton: Sure As Sin
Taken from the 7″ on Fame (1972)
Esther Phillips: Home Is Where The Hatred Is
Taken from the 7″ on Kudu (1972)
I've been revisiting some of my old seven inch cache recently and was pleased to turn up these gems: two blisteringly soulful tracks from 1972, that found each artist in top form.
Candi Staton was called the First Lady of Southern Soul; this track hints as to why. If you aren't familiar with her work, this collection is a pretty good primer to one of the preeminent soulstresses of the era. "Sure As Sin " was recorded at Rick Hall's iconic Fame studios in Muscle Shoals, Alabama. I believe (correct me if I'm wrong) it was one of the cuts that appeared on the LP Stand By Your Man. That album, along with two other releases in '69 and '74, I'm Just A Prisoner and a self-titled release, comprise a substantial portion of her best work. Powerful, nuanced southern soul. (If you can get your hands on any of her early, pre-disco work with Fame–lucky you. Shit's hard to come by.)
Esther Phillips, on the other hand, has never been one of my favorite soul divas. She straddled too many genres, often missing the mark by making blues too pop'ish or countrifying (sic?) soul classics to little effect. This record, however, stands out head and shoulders above anything else I have heard from Ms. Phillips. The deceptive bouce-funk of an introduction gives way to vocals that would make a bishop kick in a stain glass window. And the horns that chase her through the track. And the string stabs. I've got crazy love for the original, but seriously–Gil Scott who? The song is especially poignant in light of the fact that the drug addictions with which Esther Phillips perenially battled, finally took her life within a few years of this recording.
Stay tuned for Soul Sisters, Part Two…