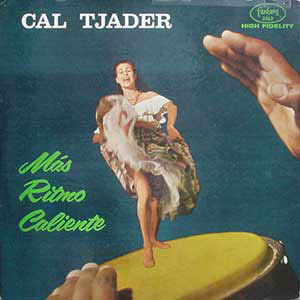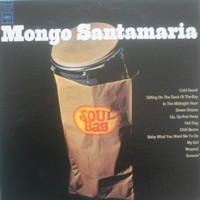 Cal Tjader: Big Noise From Winnetka
taken from the album Mas Ritmo Caliente on Fantasy (1957)
Mongo Santamaria: Cold Sweat
taken from the album Soul Bag on Columbia (1968)
Boogaloo Joe Jones: Right On
taken from the album Right On Brother on Prestige (1969)
The Juju Orchestra: Funky Nassau
taken from the 12″ on Gema (2005)
I have this idea that everybody in England dances; that the clubs in Brighton or Brixton or wherever else in that soggy gray land, on a Saturday night fill with thousands of pasty bodies writhing in manic ecstasy. Tweaking, crumping, jerking and generally doing the do…
But that's not all. In the England that I imagine (Does it exist? Am I fabricating this Dionyssian utopia from nothing?) a packed discoteque might, on any given night of the week, jump off the proverbial chain, whilst the P.A. bumps… jazz?
I don't know. Maybe Giles Peterson just got me thinking that anything's possible. If I'm wrong (Union Jacker's, where you at?!), let me know. Otherwise, I'll keep supplying tunes like these, thinking I may have a fertile career waiting for me on the other side of the pond.
Quickly: Early Cal Tjader with Willie Bobo on drums and Mongo on percussion (and a dirty lil' whistlin' that absolutely slays ish). Mongo covering James Brown with Bernard Purdie rocking the breaks: what more do you want? Boogaloo Joe gets nice. And finally, big up Germany, 'cause these cats is gettin' LIVE!