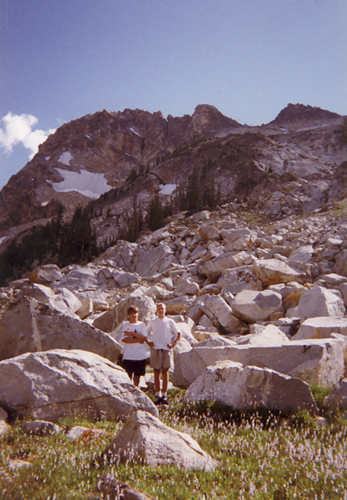 The Grateful Dead : Brokedown Palace
taken from the album American Beauty on Warner Bros. (1970)
Charles Wilder : Big Heart (rough draft, don't hate!)
a song for my bro.
Been a crazy week. I heard the moon is abnormally close to Earth right now, perhaps that's a part of it. Less than a day after spending my first ever night in jail (story for another day), I heard the shocking news that one of my oldest and best friends (a true brother to me) had died in a car accident.
Adam and I learned how to skateboard together, learned how to get into trouble together, made our first cross-country road trip together when I had just gotten my license… So many of my most memorable experiences were with him. When I was 12 and he was 13, we were in a show together where we shared the part of the Donkey. One of us as the head, the other as the butt (which meant bending down holding onto the other dude's waist for an ungodly period of time), and we'd switch off positions. This was all in the pursuit of chasing cute girls mind you. And we even got our first girlfriends together- the scheme worked! I remember sharing a couch watching some c-grade horror film and making out with our respective adolescent girls side-by-side, taking cues out of the corners of my eyes so I'd know when to proceed to the next step- GLORIOUS 2ND BASE!
I could go on for way too long about how much of who I am was shaped by him, but since none of you knew him, I won't. In addition to being a serious lover of hip hop, dude was a Deadhead, as are many good people up here in the New England woods where I'm originally from. This particular Dead song was sung by a long haired hippie on guitar, who was accompanied by another on Djembe, at the beautiful service I attended this morning in his honor. I love you bro and you'll be with me for all the rest of my days on this Earth.