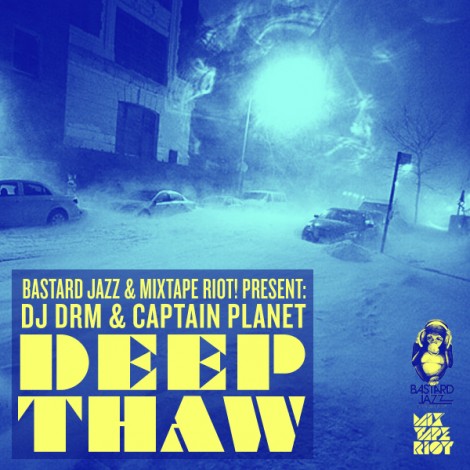 DJ DRM & Captain Planet – Deep Thaw Mix by bastardjazz
While I was back in Brooklyn over the holidays, I caught up with funky tactician and mastermind behind Bastard Jazz Recordings– DJ DRM. We Threw a couple raging parties together, including a NYE bash that will live in infamy for many years to come, and managed to sneak in the recording of this Winter mix as well. We wanted to make a mix that sounded appropriate with 3 ft. high snowbanks outside, so while we dive into some deeper electronic sounds, there's also plenty on here to warm the soul. Lots of classic favorites of ours from across the board, plus plenty of unreleased records forthcoming from Bastard Jazz, BSTRD Boots, Captain Planet himself (my oldest alter-ego), and some extended friends and family. Just click on the Soundcloud link for a complete tracklisting.
We hope you enjoy listening to it as much as we enjoyed making it.