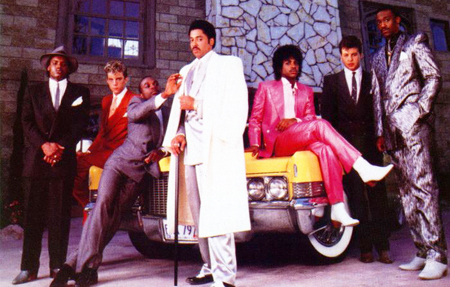 It's not news to anyone that the 80's are being re-lived to the fullest. Every synth-soaked decible, every acid washed iota, and all the glory of the vocoder- undeniable and omnipresent once again, today. As an 80's baby, who suckled upon these very phenomena, I'm not mad. I leave you all today with some of the freshest specimens of said cultural experiment.
Toro Y Moi : New Beat
ok, so technically this could maybe be '79, but any reputable roller disco would be rocking this well into '83
Jazmine Sullivan : Don't Make Me Wait
her new EP travels from Prince-style production like this, to the very Mary J. Blige influenced "Holding You Down", and into some reggae infused newer sounds- simply put, a winner!
Architecture In Helsinki : Contact High
at first I thought they sampled Midnight Star's "Midas Touch", but no, they just love that band as much as me
Private : My Secret Lover
this one from Denmark is 4 years old, but new to me, and damn if it ain't funky enough to make Evelyn "Champagne" King jealous.
Blacktop : Reversed (Opolopo Remix)
don't know anything about Blacktop or Opolopo, but this one's a scorcher
DJ Apt One : Show Me What You Got
one of the funky masterminds behind DollarBinJams.com and the Young Robots label. Get more music from this man for free on his websites and cop his single here
Clive Tanaka y Su Orquesta : All Night & The Fourth Magi
this one is a little less obviously 80's, but I just discovered this guy and figured it fit enough and was too good not to share.