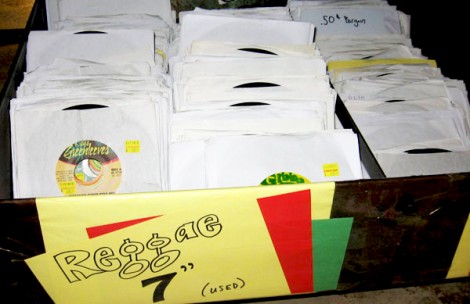 I work all day. Sometimes all night too. It's sunny (after a very rainy week). It's Spring. Yesterday was my birthday. I have cool friends. Is there any other excuse needed to play some Jamaican oldies? I think not.
Barry Biggs : Work All DayÂ
New discovery to me. What a bassline.
Rupie Edwards : Ire Feelings (Leggo Skanga)
Loving the little chopped up guitar riff on this one.
Winston Groovy : Funky Chicken
Groovy indeed.
The Skatalites : Herb Man Dub
Jamaican chase scene music, replete with funky flautist.
Keith Hudson : Melody Maker
I first got my hands on this track from a cassette tape I got on my first trip to Jamaica when I was 16. That same trip de-virginized me to strip clubs and brought about the brief kidnapping of my older sister. Oh the memories.
Tommy James & The Shondells : Candy Maker
Obviously not Jamaican, but in addition to being the sample source for some of Kanye's drums, this track provided the inspiration for the Keith Hudson cut posted above. Listen to the breakdown at the end- so funny how music travels like that…